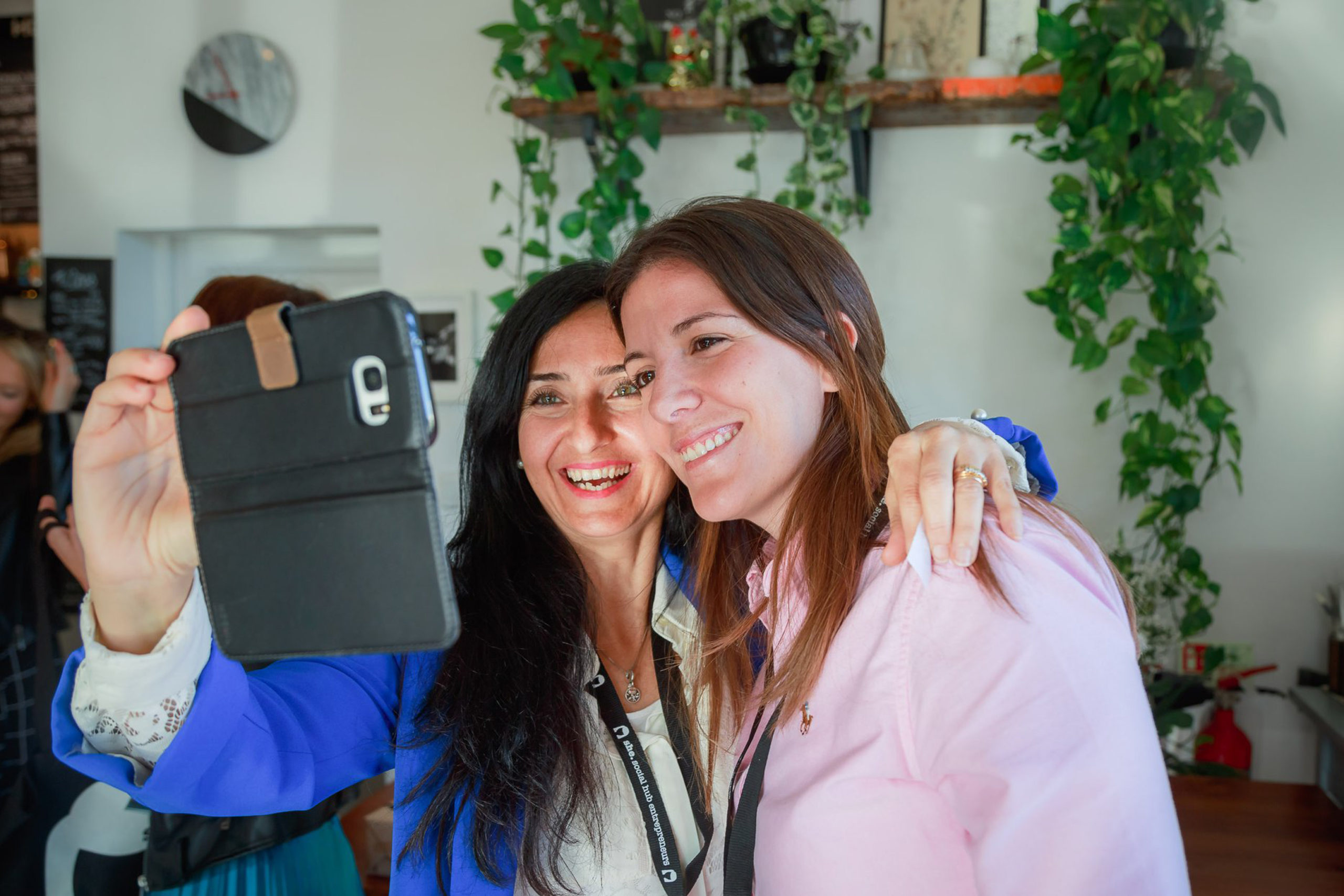 26 Feb

7 benefits of the SHE membership to help your business thrive

Whether you are new to business or not, there are some common challenges we all face as female entrepreneurs. Not to mention, running your own business in a heavily competitive environment might feel overwhelming, especially if you're going at it alone. But what if we told you that there is a safe and encouraging space for female-led businesses here in Malta?

If you want to surround yourself with female entrepreneurs who would mention your name in a room full of opportunities, or even better, who would create new opportunities WITH you, I urge you to read on …

​SHE has created a membership involving the perfect mix of online and in-person meet ups tailored to suit entrepreneurs and freelancers just like you and it's brimming with variety and value!

Here's what you'll get ..
1. Online Workshops
Need a little help with your marketing strategy or SEO? Trying to combat the fearful imposter phenomenon and not quite managing it? Or maybe you could use some tips and tricks to become more confident with managing your finances?
Our workshops are structured with small businesses in mind. We want you to succeed and we want you to feel empowered, so we bring in experts to show you how it's done. From self-management techniques, leading with authenticity and emotional intelligence to brushing up on business basics, the importance of intellectual property and mastering the budgeting process. We've got you covered.
Our workshops are presented in a caring, fun and supportive way, with no judgement or unnecessary jargon. And because we know that you are busy, we'll give you true value in no longer than 90 minutes tops!
2. Online Membership Directory

Joining the membership gives you the opportunity to list your business in our private directory, where you can browse fellow members and the services or products that they offer. We make it easy for you to reach out and connect with community members directly.
"Especially now, community is so important, to equip women with the tools they need, as well as give them a boost of confidence and a good dose of optimism to pursue their goals. The SHE family aims to provide continuous support on both a social level as well as a business one. That community feeling is what SHE stands for and we want members to feel this too." – SHE Director, Sarah Woods
3. Virtual Networking & Discussion Clubs

An easy and relaxed way to network and engage with each other from the comfort of your home or office. Don't be shy, your authenticity is your superpower! Meaningful conversations have been held and new friendships forged. Members can share advice, brainstorm ideas or find collaborators for new projects. Maybe you're looking for a photographer or a content writer to help you with your new website? Or perhaps you need an extra push and are searching for a mentor? No matter what or who you need, there is a great chance you might find it within the SHE family.
Our discussion clubs are where we cover topics like how to cultivate healthy habits, how best to navigate Instagram or how to optimise our morning routines. So if you ever feel like you are the only night owl in the business world, or the only one procrastinating, you will feel relieved to discover that others can very much relate. SHE discussion clubs are all about support, sharing and inspiration. There's a seat at our table and it's waiting for you!
4. Exclusive, Industry-Specific Offers & Surprise Gifts

Did you know, that when you become a SHE member, you will get a monthly reward? YES! Besides all the other benefits, every month you'll receive a special discount or gift highlighting local businesses that we love. We understand how hard you work and so we'd like to treat you! Not once, not twice but every month for the duration of your membership!
So maybe next month you will finally go to the spa you've been talking about for ages. Or you'll be in with the chance of receiving a package of healthy treats straight to your door. And since you spend hours working on your laptop, we've thought to treat you to a pair of screen frames. There's always a surprise lurking around the corner, what will we treat you to next?
5. Ask-an-Expert Forums

Get your questions answered by experts in their field and set yourself up for success with the resources and support you need. On your business journey, you might feel a little confused about certain topics. We get it, no one can be an expert in every department. And that's when these types of sessions come in handy.
You might be asking yourself questions like:
How can I tap into EU funding?
Is crowdfunding a better fit for my business?
How can I up my negotiation skills?
Are there any schemes locally that will help me to grow my team?
How can I confidently approach decision-making?
How do I leverage PR as a branding strategy?
These and other topics were discussed in previous sessions and the results proved to be game-changing! Don't waste your time googling the best strategy. Ask our experts! Or share your expertise with our audience.
6. Inspirational Talks

Success stories from business leaders and founders that inspire and motivate. How they scaled their business, their failures and lessons learned. It's like watching a TED talk but live with your local superwomen. And you get to directly engage and ask questions too.
We were honoured to welcome women like Roberta Metsola, whose exciting journey we could follow just a short time before she got elected as President of the EU Parliament. Winner of the female entrepreneur of the year award; Krystle Penza from M Vintage and Rachel Cachia & Martina Zammit from Vsquared (Nominees for the EY Entrepreneur award).
Diverse, exciting, inspiring!
"Joining the SHE community has been a wonderful experience. As an entrepreneur, it can often be isolating at times, so it's imperative to surround yourself with like-minded people and to invest in yourself. Not only have I had the opportunity to share my own skills and insights in my field with others in the network, which led to further business development and leads, but I've also learnt so much from other members of the community. If you're looking for a place to network, grow, share and thrive, then joining the SHE community is most definitely the best decision you could make, for yourself or your business trajectory."  – Rebekah Kamsky, Founder at Little Isle Studio (Digital Strategy & Ecommerce)
And what are other members saying about SHE?

"SHE has been the best investment I have made in myself since I started my entrepreneurial journey. It has helped me both professionally and personally. Thanks to SHE I have collaborated with other SHE members and have set plans for more collaborations soon. I also had an opportunity to write a guest blog on the SHE website which in turn helped me gain a larger following on my business' social profiles and visits to the online store itself. Above all, the monthly SHE workshops give me the motivation needed throughout the month and the chance to meet and communicate with like-minded, powerful and absolutely wonderful women. Very grateful for SHE!" – Vanessa Grech, Founder at The Minimal Stories
Stop putting your success on hold and invest in yourself. Because you deserve it!
Available membership packages:
*3 month membership at EUR 95 = 1.05 € a day (cost of an espresso)
*6 month membership at EUR 180 = 1 € a day (less than a coffee)
*12 month membership at EUR 300 = 0.83 € a day, less than 6 € a week or 25 € a month!

Secure your preferred membership package here
For more information, reach out to the SHE team here with any questions you may have.
Written by Monika Kopcilova