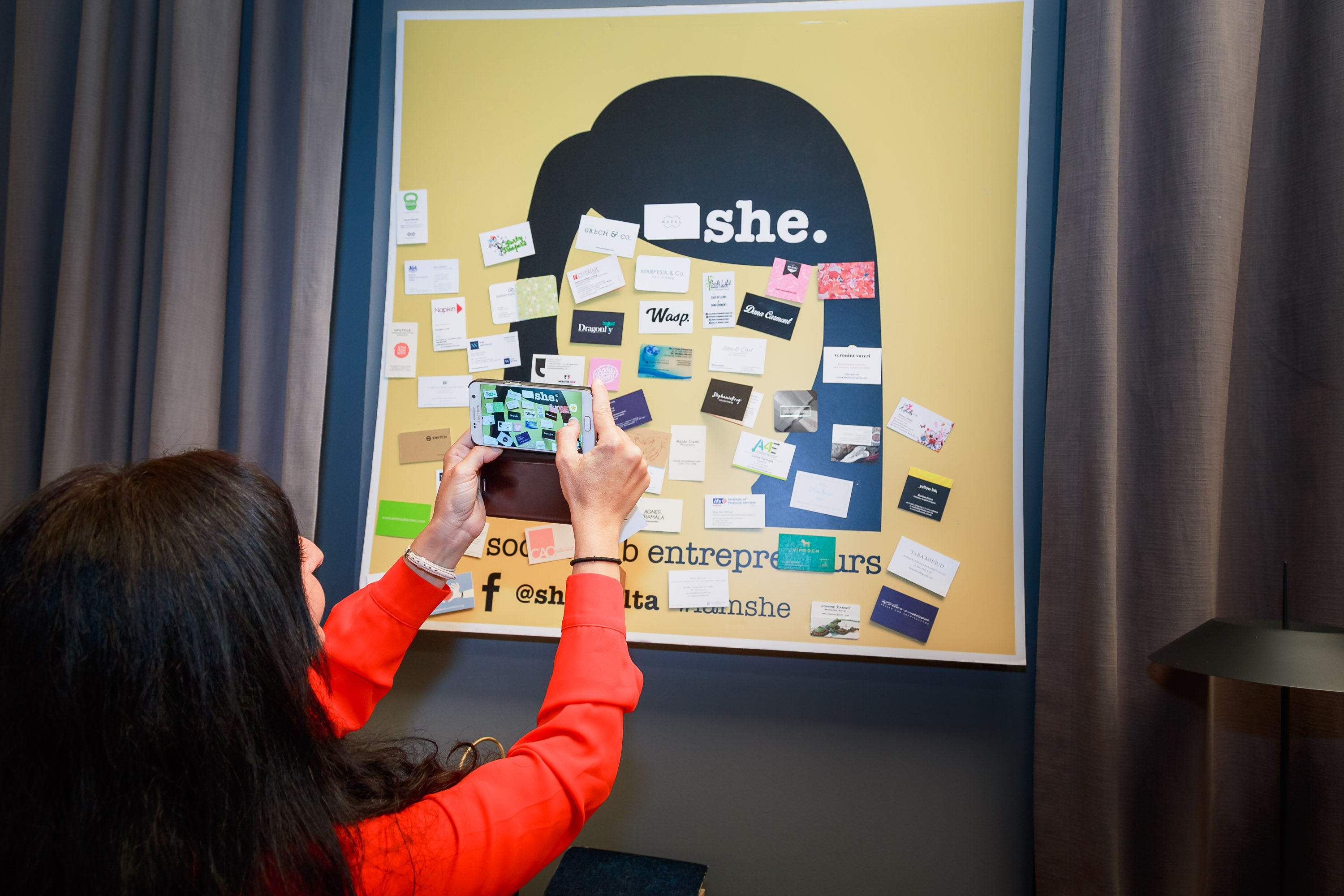 31 Jan

10 SHE Firsts you may not have known about!

Since starting the community in the spring of 2017, there've been quite a few transformations and developments. So many that it took us some time to whittle this list down to just 10! If you've only just discovered us, you might be interested to learn a little bit about the history of our journey so far!

Let's start right at the beginning…
1. SHE was founded in May 2017 …
by Sarah Woods then a fitness and life style blogger and digital content creator Julia Perry. The pair had become committed to the project and in just a few weeks of talks they were preparing to launch their first ever SHE event!
2. Their first collaborator was …
young serial entrepreneur – Yasmin De Giorgio who, following an initial meeting with Sarah and Julia, offered a space to hold the SHE opening event gathering. Approximately 30 invitees were led into a cosy, zen-like space at Sanya Eco-Spa to learn more about what the Co-founders had in store for the future of the community as well as to connect with one another.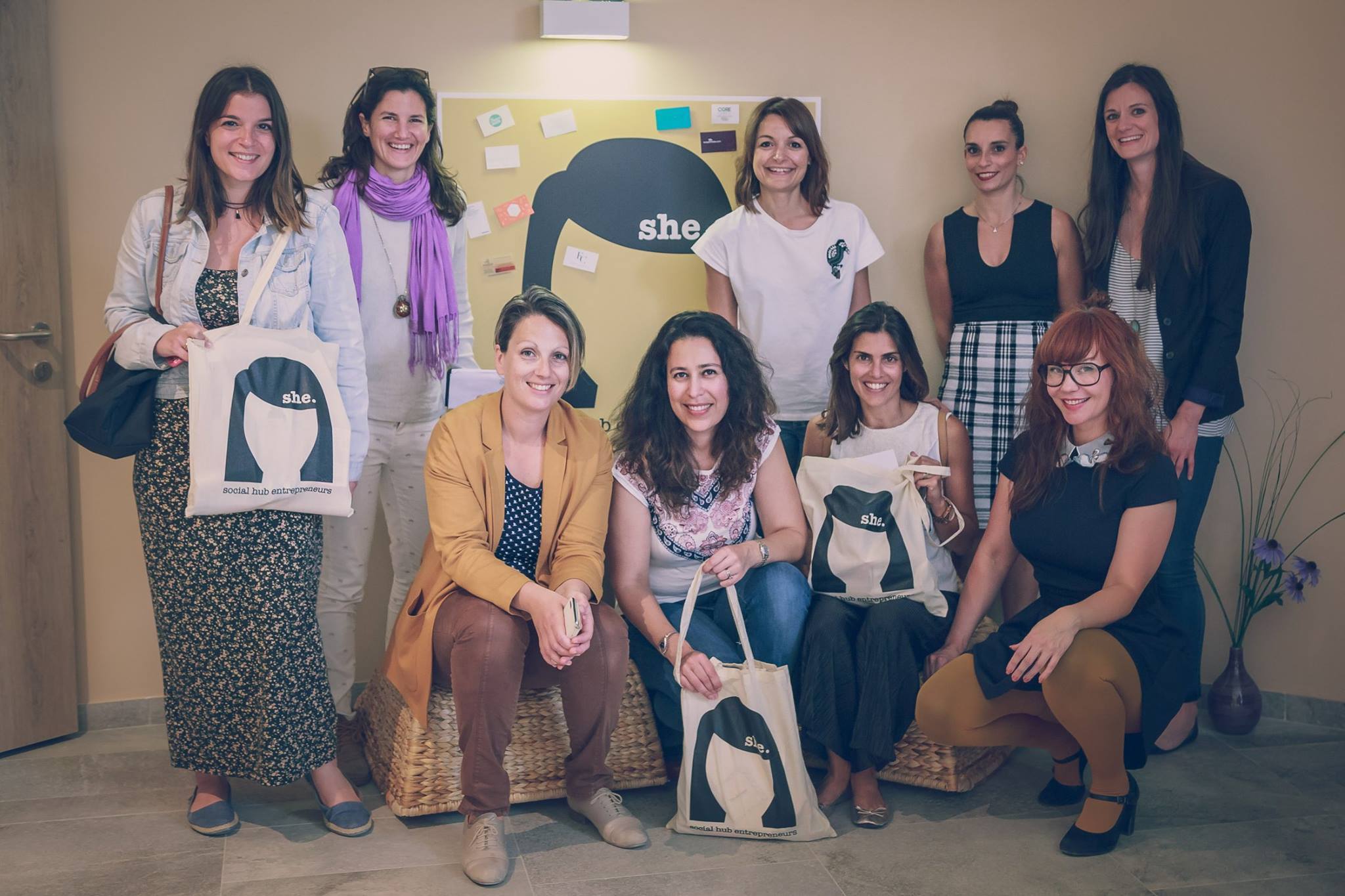 3. SHE held its first public event at …
the Lily Agius Gallery in Sliema on the morning of the 22nd June 2017 with guests – Art Gallery curator and magazine editor Lily Agius and CEO of talent advisory firm Baton & Baton Eliza Krantz. For the first time audience was given a real sense for what was to come within the SHE community. One particular collaborator Karolis Vitonis of Vitonis Media created the first SHE event video and later went on to producing a further two, the latest, at the community's end-of-year event last November.
4. The first SHE workshop was …
introduced in collaboration with Swedish sales coach and shop owner Maria Moller who shared her expertise and offered some all-important tips which were very well-received that evening. The workshop was entitled "How to WIN at Retail" and Maria's store, formerly Fly the Fly Vintage in Sliema was transformed on the lower floor to welcome a small group of attendees.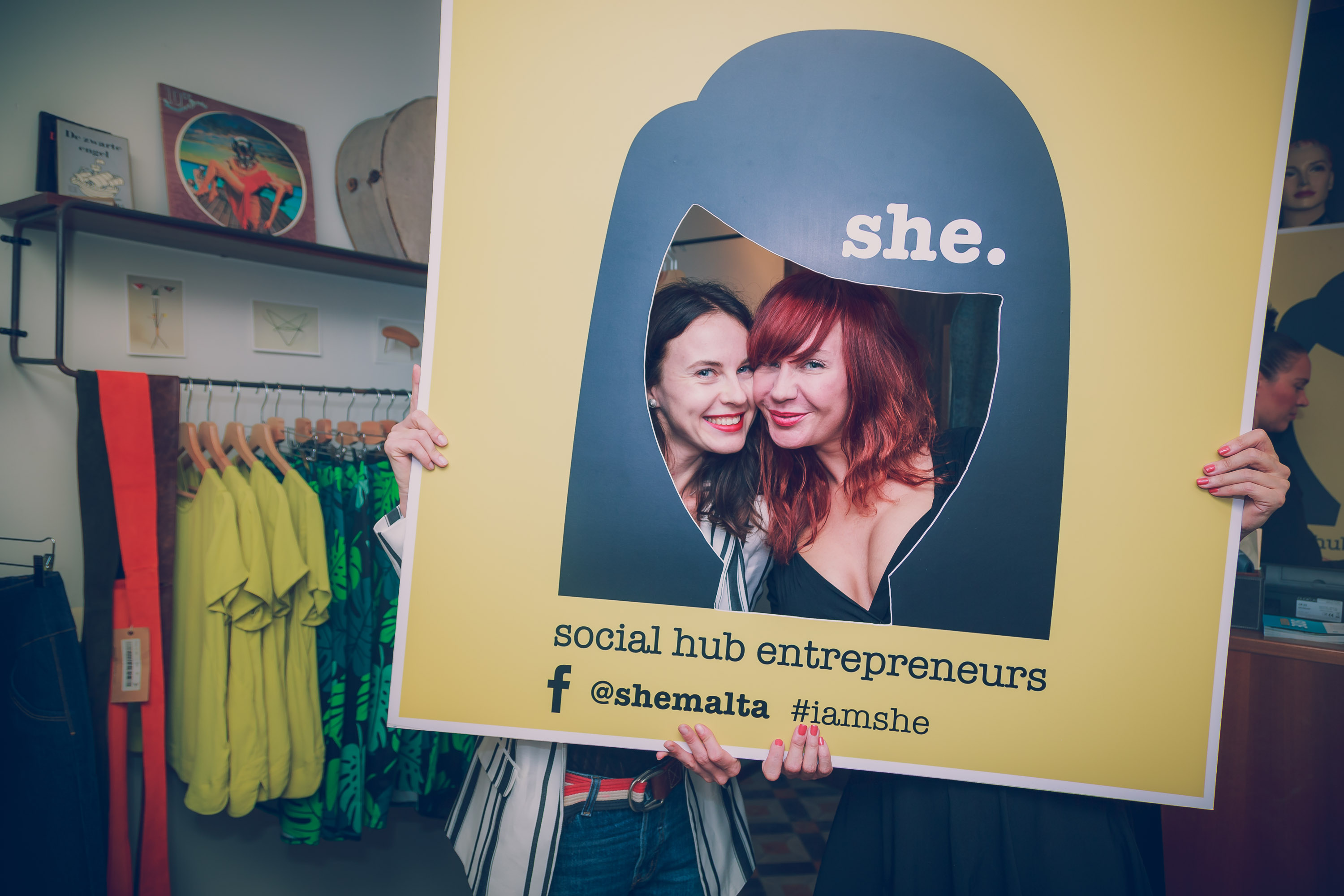 5. First ever guest panel consisting of …
four female entrepreneurs during a networking event in February 2018 at Active Spirit gym. Gracing colour-coded bean bags and addressing a crowd of 60 were magazine editor Sarah Kennard, founder of People and Skin clinic Dr Joanna Delia, psychotherapist and founder of A Life I Choose Emma Hogg and our host for the day and fitness entrepreneur Angele Satariano.
6. In June 2018 SHE welcomed for the first time over 150 female attendees at …
renowned luxury home and lifestyle store Camilleri Paris Mode. Seated comfortably were writer/editor/actress/presenter Jo Caruana, Fashion designer Carla Grima, Former director of marketing communications at the Corinthia hotels Vanessa Coleiro and fifth generation manager at Camilleri Paris Mode Mara Camilleri. As ever, the panel was wonderfully inspirational adding to the magic of this grand occasion.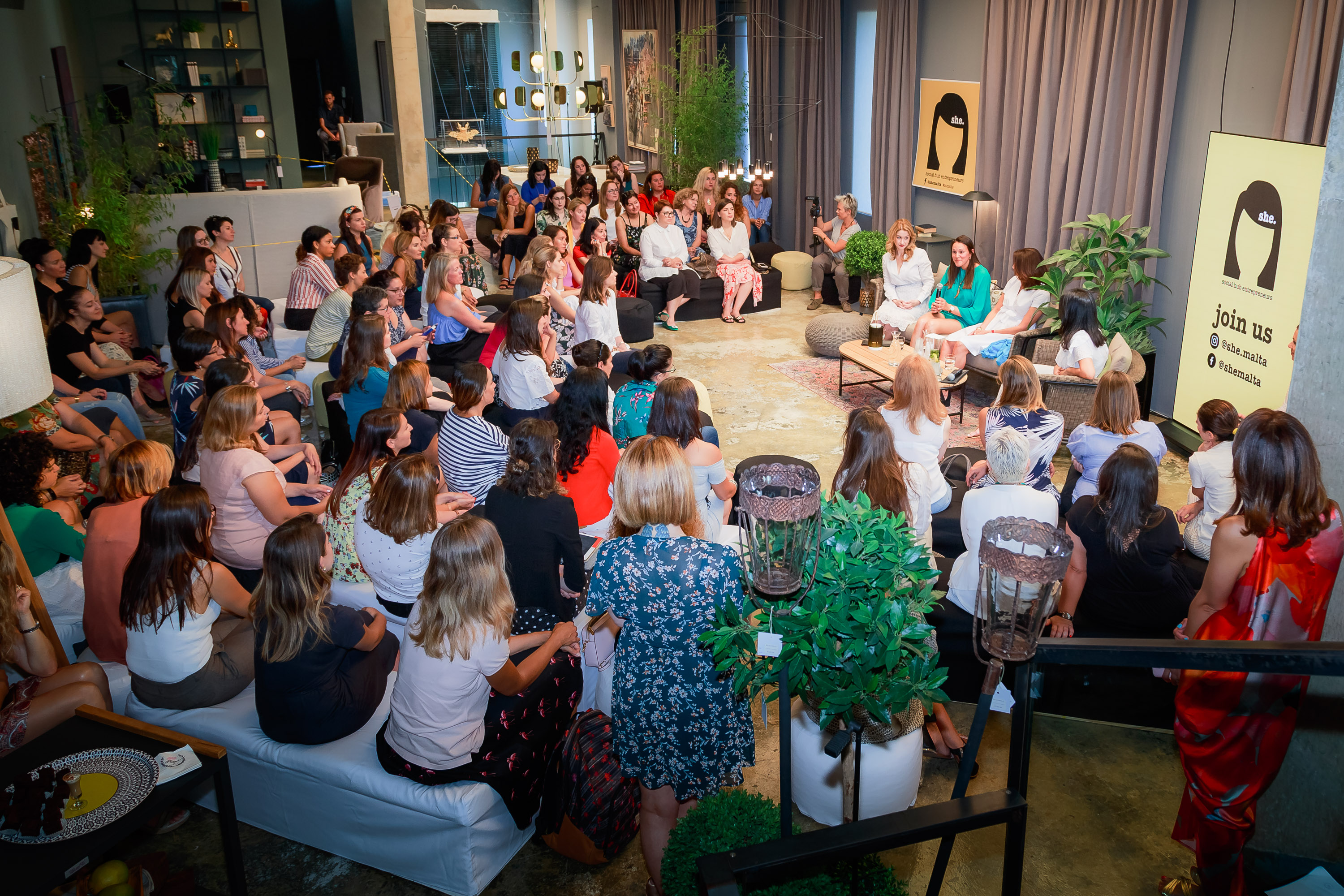 7. Co-founder Julia Perry took on the role of mediator ….
the same year SHE celebrated a full-blown End-of-year event at the Phoenicia hotel in Valletta where to her right sat Interior designer Pippa Toledo, HR professional Mikela Fenech Pace, media personality and actress Claire Agius and Pat Vella, PA to the general manger at the Phoenicia hotel. It was an arrangement that would keep for the SHE events following and discussions would follow a more conversational path.
8. SHE's first taster workshop at a larger event gathering ….
entitled "How not to suck at networking". Enter Emma Hogg founder of A life I Choose who raised the bar high and delivered a most powerful presentation to a crowd of over 200 women seated inside the grand ballroom of the Phoenicia hotel in Valletta.
9. SHE's first indie market …
was a feat in itself! 10 Women-led brands landed on to the scene with stalls decorated in sheer festive-style! Among the showcasers that day were Saz Mifsud, Sue's Jewels, Munch a Bunch, Ellie & Carl Skincare, "We are The New Superheroes" – children's books and The Blind Hedgehog.
10. Power circles session was introduced at …
the Xara Lodge in March 2019 which saw the audience divide into smaller groups for the purpose of forming closer connections and speaking more freely about a variety of topics. The feedback we received from the mentors who were assigned to each group, was that participants enjoyed the opportunity and indeed, are hoping for more sessions like this to be re-introduced at a future SHE event!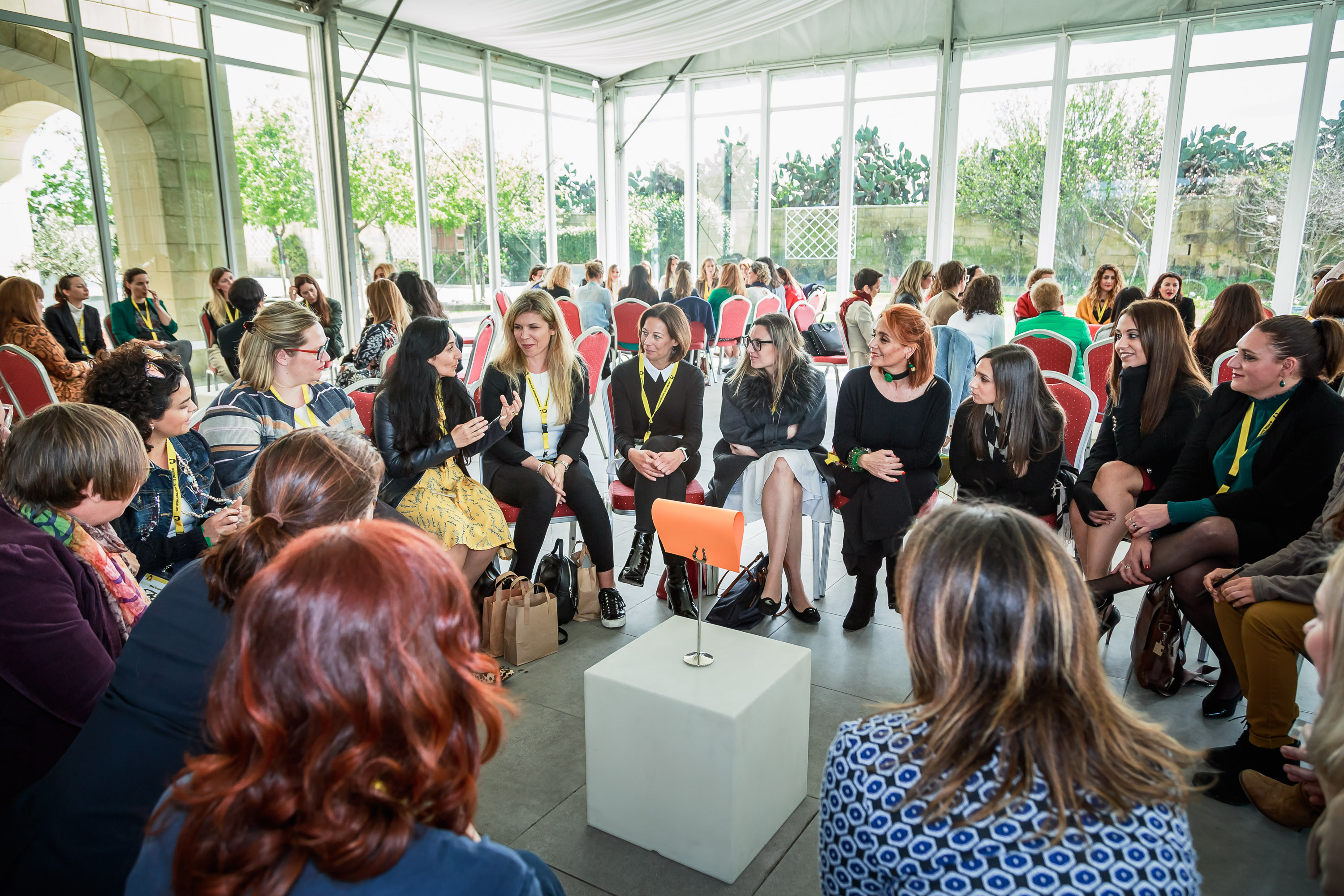 ….And finally, after months in the planning the SHE website was launched where currently you can book event tickets, browse through our merchandise, read our blogs and sign up to our newsletter to stay up to date with the latest goings-on from SHE: Social Hub Entrepreneurs. Our next event is a business breakfast at one of our favourite hang-outs Emma's Kitchen which is scheduled for Thursday the 20th February. If you are able to join us, we'd be delighted to have the opportunity to meet you and celebrate yet another first in our community's history!
So there you have it! 10 SHE firsts which have laid the foundation beneath where we're standing today. Several events later and a loyal online following, our community continues to grow and prosper. As always we can never sign off without giving gratitude to all those wonderful individuals, our husbands and family members included, whose patience and support has been instrumental in allowing us to raise a toast to our three year venture!