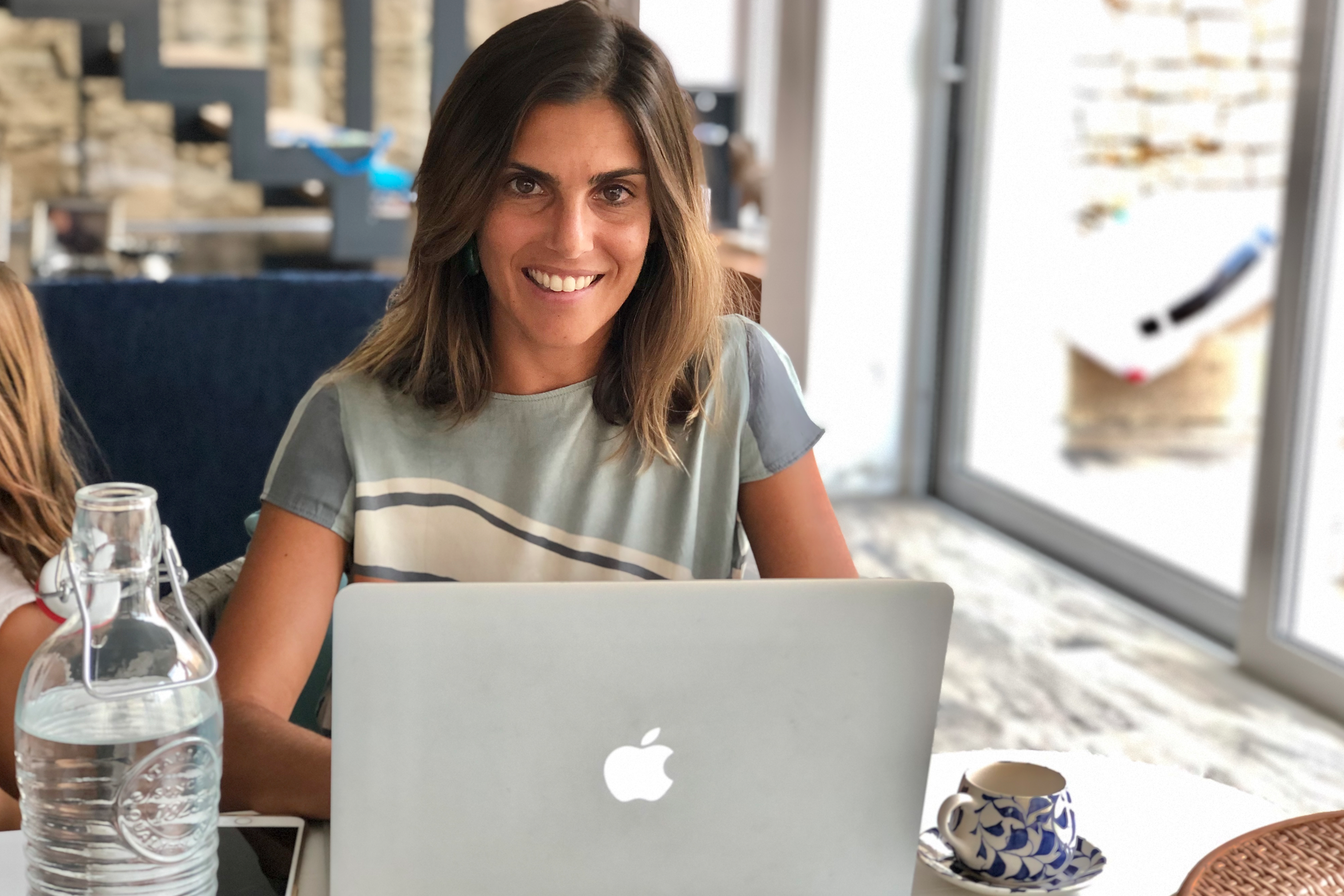 21 Sep

A date with Krystyna Cassar Torregiani
Co-founder of MGO Manuka Malta and Creator of Family Travel app ``Adventures with Buzz``
It didn't take long to get to know mum of two and Co-founder of MGO Manuka Honey Malta Kryssie beyond the school gates! Always one to wear her heart on her sleeve, it's more often entertaining to hear her speak of her adventures (and misadventures) both in life and business. So, we thought to catch up with the young and energetic entrepreneur and fire off some questions about starting a business and the course of achieving her goals and ambitions along the way…
What's been your most fulfilling journey to date?
It is still ongoing really…and to be honest I can't pinpoint which part of it has been most satisfying so far. Starting a family, as cliche as it might sound, has been a major, and perhaps the most crucial part of this journey. If I had to be really honest, I'd say it actually set the (my) course in more ways than one. Had it not been for our kids, I probably, would not have left the legal sphere and eventually set up MGO Manuka Malta, with Alexia, my business partner and I'm certain the travelling trivia app 'Adventures with Buzz' (my latest project) would never have materialised. 
I started practising law with Fenech & Fenech in 2011, and used to work there during the summers (before). I loved everything about the firm and couldn't quite wait to sink my teeth into a legal career that I had (apparently) earmarked at the ripe old age of 7.  My son, Seb, was still very young when I started working. It was manageable because I had an incredible support system and I genuinely felt I was a better parent because I worked the way I did (and I knew that he was in the safest of hands). That all changed when Alexandra was born.
Starting a family, as cliche as it might sound, has been a major, and perhaps the most crucial part of this journey.
I'm not sure what it was that caused a shift in my mindset but about a year or two after she was born I was convinced that I wanted to take some time away from law. Perhaps I felt this because I wasn't too keen (an understatement) on the area I chose to work in, perhaps it was that I wanted to spend more time with my family, or because Ally was part dragon part human and I felt she needed me around more often than not, or perhaps I just lacked the tools to carry on at a certain pace. It was probably all of the above – and so I resigned and started a new chapter dedicated solely to my family.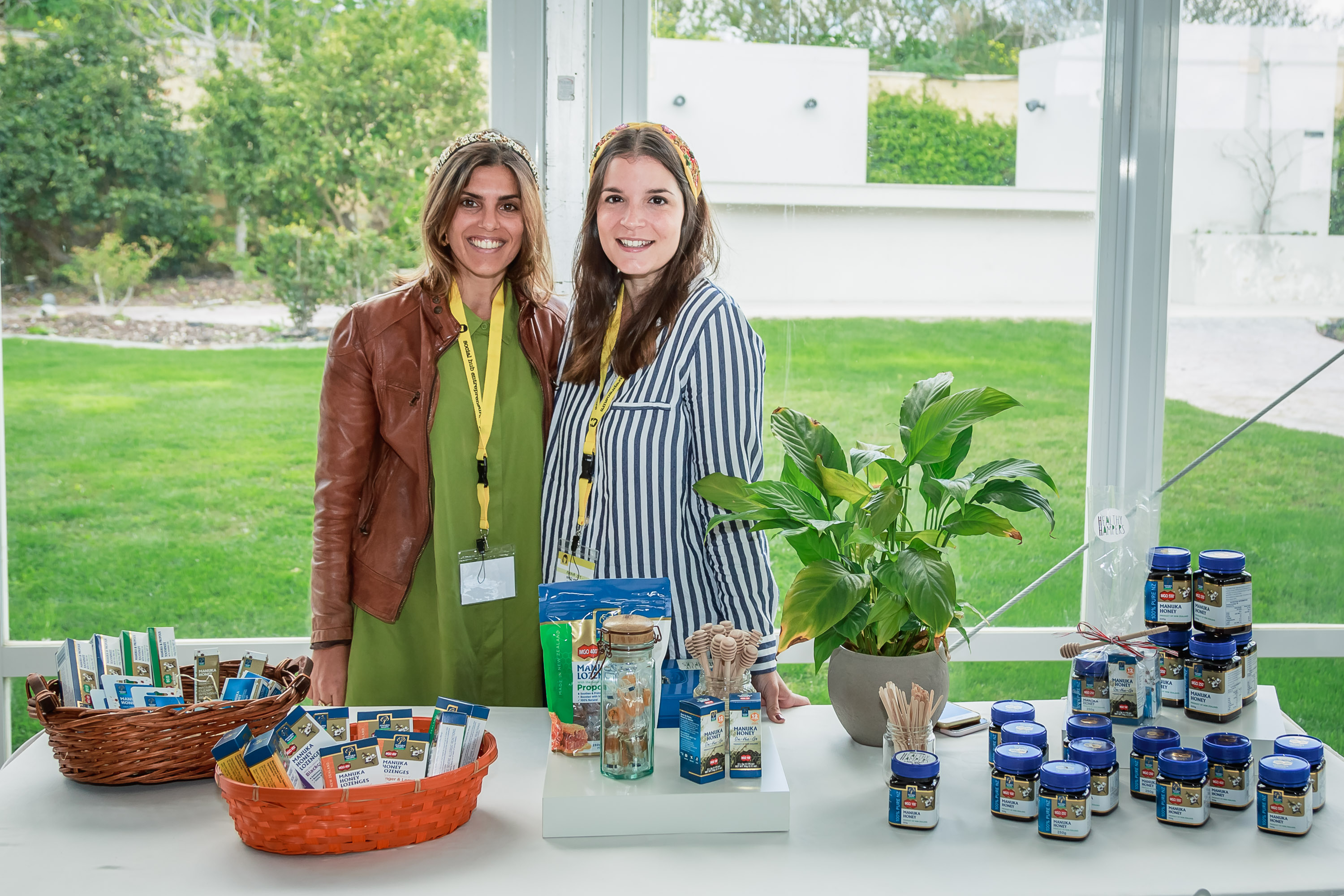 How risky was it to go your own way?
I was told, before resigning, that once I take a step back from practicing, it would be difficult to get back into it; and in truth it is terribly difficult to get back into that mindset, and to retrain the brain, and to think on your feet, and deal with clients, and remember the jargon etc  but I wanted to at least try it and have no regrets. In truth I was able to take this decision because I had the full support of my family unit. My husband made the transition easy. Had it not been for his support, I would not have been in a position to move away.
Tell us about MGO Manuka Honey, how did you discover the product and what propelled you to learn more about its benefits?
My mother discovered the wonder that is Manuka Honey over a decade ago. She was obsessed with healthy eating, healthy diets, healthy cosmetics. She would spend her nights on the computer, researching natural alternatives to the modern day medicines and she came across, among things, the company Manuka Health NZ. She looked into the company's ethics, their production process, the rating system which was UMF at the time, and sure enough got her hands on a batch of Manuka Health's Manuka Honey. She passed on her research to us, she made sure we got our daily dose of manuka honey and it just became our go-to for anything, we would use Manuka Honey for anything whether flu, burns, coughs, colds, stomach aches, skin irritations, bites and stings – you name it, we manuka-ed it and it worked…everytime! So the manuka journey and the contact with the company is owed in its entirety to her! 
Pre 2006, while Manuka Honey was associated with many health benefits, scientists had not yet identified the compound responsible for said benefits. It was only in 2006 that Professor Thomas Henle and his team of scientists from Dresden University, discovered, by chance, the correlation between a compound known as methylglyoxal and the anti-bacterial benefits associated with Manuka Honey. Henle teamed up with Manuka Health NZ and the company introduced the MGO rating system to the world. MGO is synonymous with Methylglyoxal and provides an accurate and stable measure of the MGO in miligrams per kilo of honey. This was an incredibly important step in the Manuka industry because the prices of Manuka honey are quite steep and so anyone investing in manuka honey needs to be certain that they are getting a valid and accurate return on their investment. The only reason one would buy manuka honey is because of these phenomenal benefits – which are attributable to methylglyoxal. What's more, the ratings vary from MGO30 – MGO 550 and this makes it a lot easier for consumers to determine which pot would be best suited to their needs. 
Now another reason why we love our MGO-rated manuka honey is the company itself. Manuka Health NZ stands out. It is quite a remarkable institution. The people involved are as passionate as they are knowledgeable, highly qualified and environmentally conscious. Everything is done in house, form the extraction, to the beekeeping, to the packaging…each pot of manuka honey can be traced back to the hive and beekeeper. The quality control is second to none and they treat their distributors like family – there is a beautiful sense of community.
What lessons have you learnt from owning your own business?
There's no magic, as I would like there to be; if you don't put in the time, energy and effort, your business will not survive; if you don't believe wholeheartedly in what you offer you most certainly will not be able to sell it; passion is a great tool but one that needs to accompanied by direction and knowhow – I am still processing this and still learning as I am not a leader at heart, and more often than not lack direction.
Where did you find most support with your business?
Members of my family and extended family have been incredibly supportive, having a business partner I feel I can trust and who trusts me is a blessing; friends, friends in business, social media, fairs and communities like SHE Malta which allow small businesses to showcase their ideas or products and interact with people who are open to new ideas or products.
Who is your target audience?
Any person from 12-24 months onwards who wants to give their immune system a boost, people who suffer from certain chronic illnesses or skin conditions.
What's next for MGO Manuka Honey?
Earlier on this year we organised a seminar and had two people from Manuka Health NZ give a presentation. It was incredibly interesting so it would be great to try and organise something similar; participate in more fairs, expand the distribution system and we are always open for collaborating with like-minded individuals. 
Tell us about your new venture - Adventures with Buzz. What inspired you to create a travel family app and how is Adventures with Buzz different to other family travel apps?
About 5 years ago my cousin sent us a package from Vietnam which contained, among other things, a colourful hand-puppet. Seb was about 4 and a half or five and ally just under 1. I wore this puppet and he immediately came to life. He was given the name Buzz and has been quite an intricate part of my kids' life! They speak to him almost daily, they distinguish between him and me (he has his own accent) and he has managed to diffuse many tense situations. Whatever the problem, tantrum, argument, hurt, or sadness, the minute he steps in, the world rights itself. He is never angry, he is never hurtful, he is a friend and there only to make the day better. 
I wanted to do something for my kids, something that they will always remember as given to them by me. The original plan for Buzz would entail more capital than I could afford so I put the idea on the back burner. Between 2017 and 2018 we planned an overland trip with friends to Tuscany. Being stuck in the car for hours with two young children could be quite frustrating at times; if they're not fighting, or sleeping, they usually have their noses buried in an ipad – zoning out and being completely anti-social. I had asked Karen (the friend we travelled with) what she was doing to keep her son Ben entertained and she told me 'we play trivia games'! Great! And so it began. I googled trivia questions – these were limited; I looked up and downloaded trivia apps – these were far too graphic oriented, busy, noisy, some required an internet connection and the questions did not quite keep my two entertained. 
We came back from that trip and I kept thinking about Buzz, my idea to use him and how to use him. We had another overland trip lined up, this time we wanted to drive to the UK and back…longer hours in the car, more films downloaded on the ipad. And then the penny dropped and that lightbulb lit! Adventrues with Buzz – the ultimate travelling trivia app!
I started coming up with questions for Seb and Al before our travels, picking on topics that interested them, researching the places we would visit; brainstorming with them…it proved to be a fantastic exercise on all fronts. It started falling into place but I needed an app developer! Luckily Alexia's husband and his business partner were willing and able to take on this project so SP Ventures got to working on this app.  
It all started falling into place. I wanted to make sure that all the things that irked me (above mentioned) would not feature. 
So, the first level of the app is free. I am one who detests buying apps unless I have been given the opportunity to try them. Level 1 is free and levels 2 and 3 may be purchased individually or together at a package price. Moreover, the app does not require an internet connection once downloaded – it can be used on a plane or when roaming is off; the graphics are minimal, in fact we used plain background colours which are easy on the eyes, so even children who do not do well with noisy backgrounds and/or heavy graphics, should not be adversely affected; we tried to use as large a font as possible; there are no moving parts to keep motion sickness at bay;  the only noise you will hear is the sound of a right or wrong answer in the multiple choice questions. 
The idea behind the app is keeping our kids' brains active and learning, to prevent them from zoning out on their ipads or tablets, to prevent idleness and encourage interaction whether with friends or family, and to make an otherwise frustrating trip, rather enjoyable.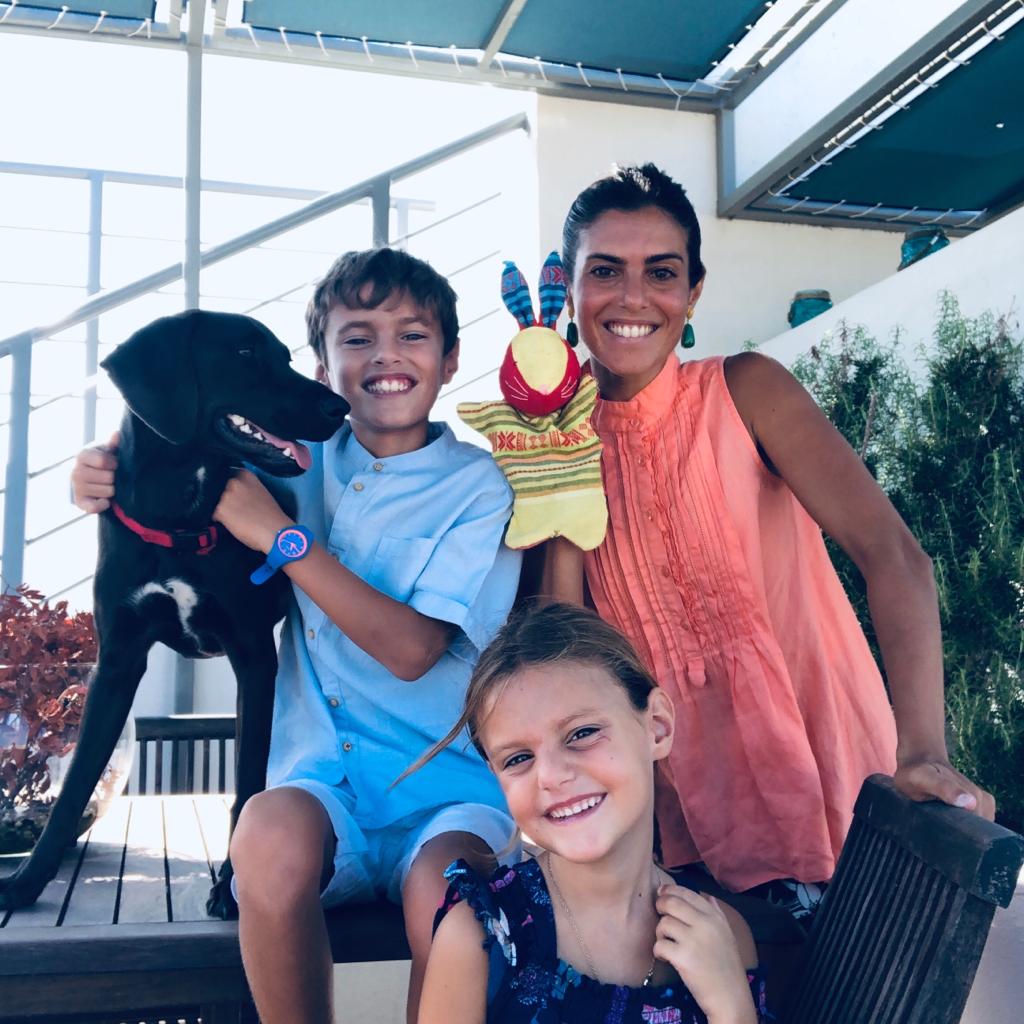 What would you say are the main issues you've had to face developing the app?
Initially, it was the content, trying to figure out how many categories to include, how many questions per category, the target audience, and the anticipated response from users or potential users. The target audience is perhaps the trickiest because in truth, both parents and children are the target audience.
Where are you prepared to go to next with Buzz?
 This is the exciting part – hopefully! There is a book in the pipeline ..I just need to iron out a few issues and source a few materials and hopefully it will manifest itself in the very near future!
*For enquiries about business features on the SHE Malta webpage – email to info@shemalta.com