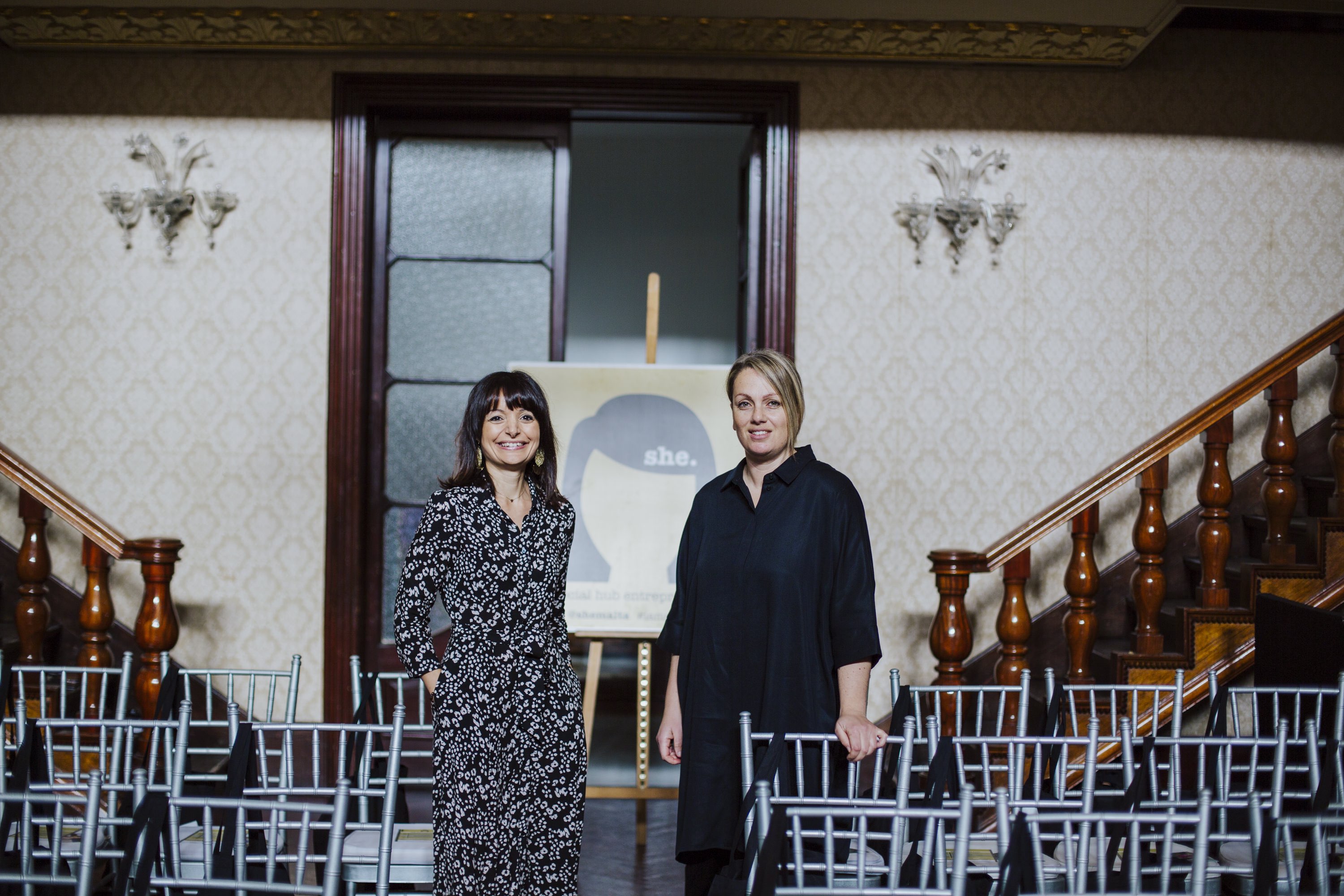 09 Dec

A historic celebration and a brand new mile-stone!

It's been emotional! Another event has come to pass and we couldn't be more thrilled with the feedback we've been receiving from members of the audience, as well as our wonderful participants. The day started off with a climb up the grand staircase at the historic Casino Maltese and as the very talented Thea Saliba sat down to play at the Petrof piano, guests were greeted in the hallway and treated to some delicious bites and breakfast smoothies.

The panel talks began a little later than planned since many of us were caught up in the surrounds, enjoying all of the colourful refreshments laid out by our hosts for the day- Corinthia Caterers. As soon as we were seated however, the spotlight shone brightly on stage where our dear friend Pat Vella opened the day with a heartfelt message as she filled us in on the history of the venue and brought to the fore the historic moment we'd created through bringing together 250 women inside a former men-only club. When our four panelists positioned themselves in front of the audience, silence descended on the ballroom and the mood was instantly set for a rather more sensitive topic of conversation, that of mental health and well-being in life and business. Here we welcomed hospitality professional, coach and mentor specialising in mind-set change Robyn Pratt, language school founding director Rebecca Bonnici, lifestyle blogger and cancer survivor Lorinda Mamo and consultant psychiatrist Dr.Rachel Taylor-East.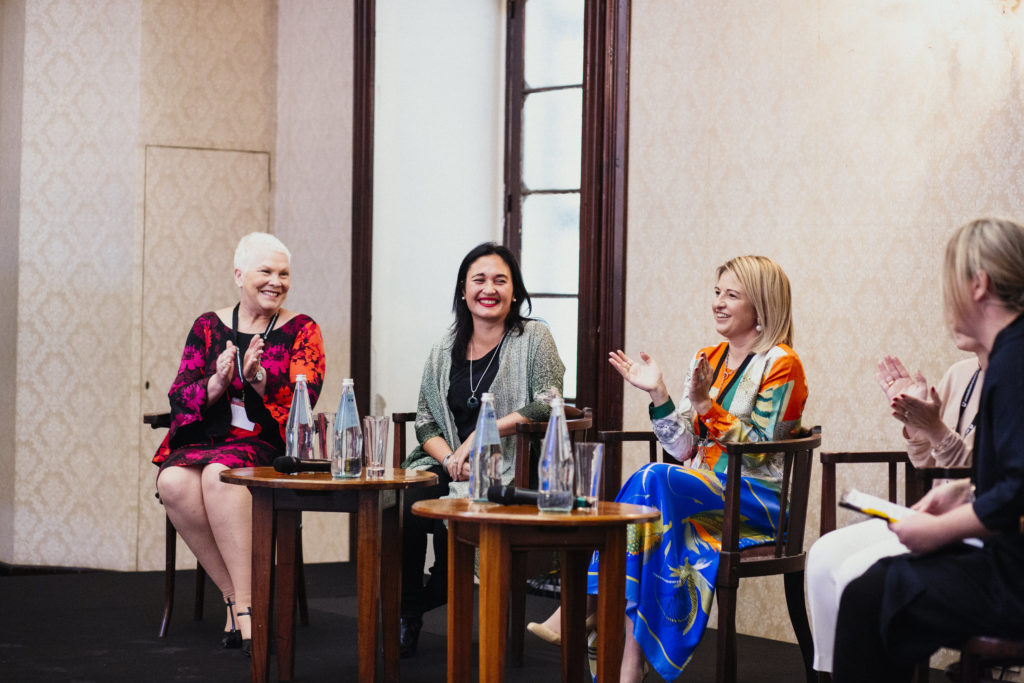 Our guests were met with questions pertaining to their own experiences and lifestyle and very bravely opened up to the challenges they face on a day to day basis both in the home and at work. With each guest taking on a different perspective of mental health, we were able to explore mental health from various angles as discussions took on a very personal slant. In so doing, we learnt a little more about the women telling their stories and more than likely found that these women spoke to us in ways which triggered more meaning for our own lives.
As the day ran on we continued with live entertainment by music teacher and pianist Thea Saliba, award winning sister song- writing duo The New Victorians and ending on a magical high with a choreographed piece especially for the occasion by the talented young ladies at Seed Dance Studios.
On this very special occasion we welcomed intuitive body worker Cat Moyle who opened our minds to changes in our monthly cycle and explained how these would affect our mental and physical health. Then, taking to the stage after an hour-long break, former diplomat and HR professional Mikela Fenech Pace held our audience's gaze and gave a brilliantly executed talk about what should be done in ensuring staff members, whatever their issues and concerns, are properly and sensitively addressed by the company in which they are employed.
One particular observation we made from the many women we had the pleasure of meeting that day, was how well most were able to open up with one another and discover that actually the experience of making new connections at such an event as ours, was not as daunting as many would previously have anticipated. The idea of networking somehow gives off negative feelings including anxiety and insecurity especially, as we have found, among women. Taking these views on board therefore we have tried to create a space where there is something to be enjoyed by all, be it a conversation piece in the form of a refreshments banquet, a performance ensemble or even brief yet sincere greetings by ourselves and members of our team. Meeting all of you who attend our events, is by far the best part of our job and the most rewarding also.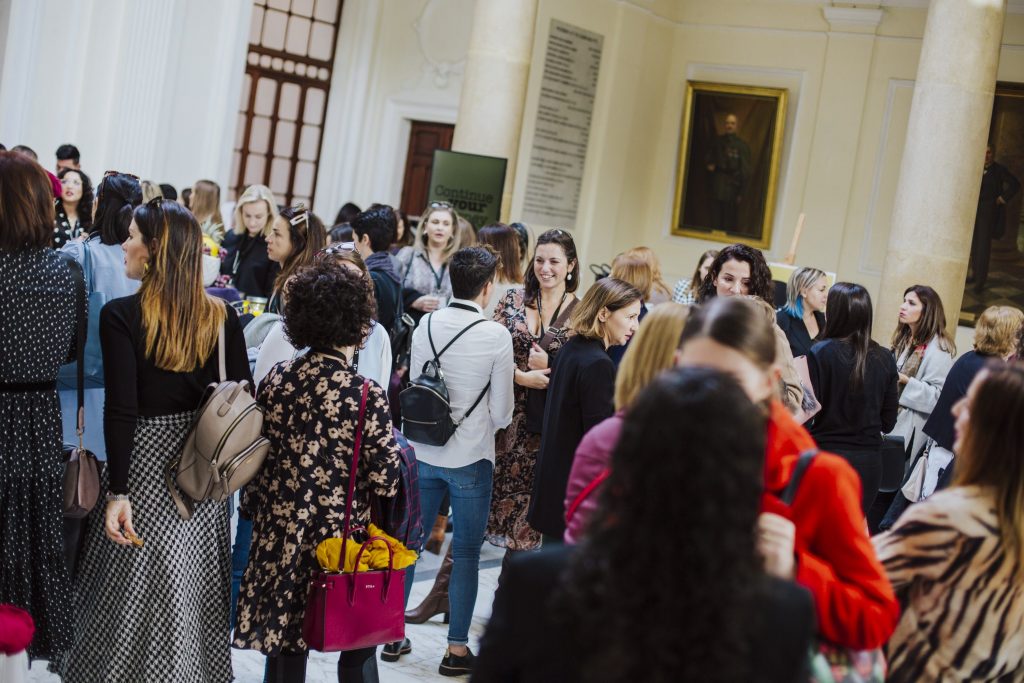 This event also called for another milestone for the SHE community when we, as the Co-founders took to the platform to present what we'd been planning for months leading up to this monumental moment! In a nut-shell we have gathered experts in their field to conduct quality workshops during 2020 as well as selecting our favourite venues and locations to host our smaller events which will include a sumptuous business breakfast and a variety of informative and practical workshops designed to help women reach their entrepreneurial goals. Besides the high standards set and take immense pride in delivering, there's much more on offer in the way of communal support and helping members make the right connections.
Events and official SHE merchandise can be purchased online via our secure payment system. Alternative payment options are available. Contact us at info@shemalta.com with any queries you may have.
Warmest wishes and cheers to a brand new year!