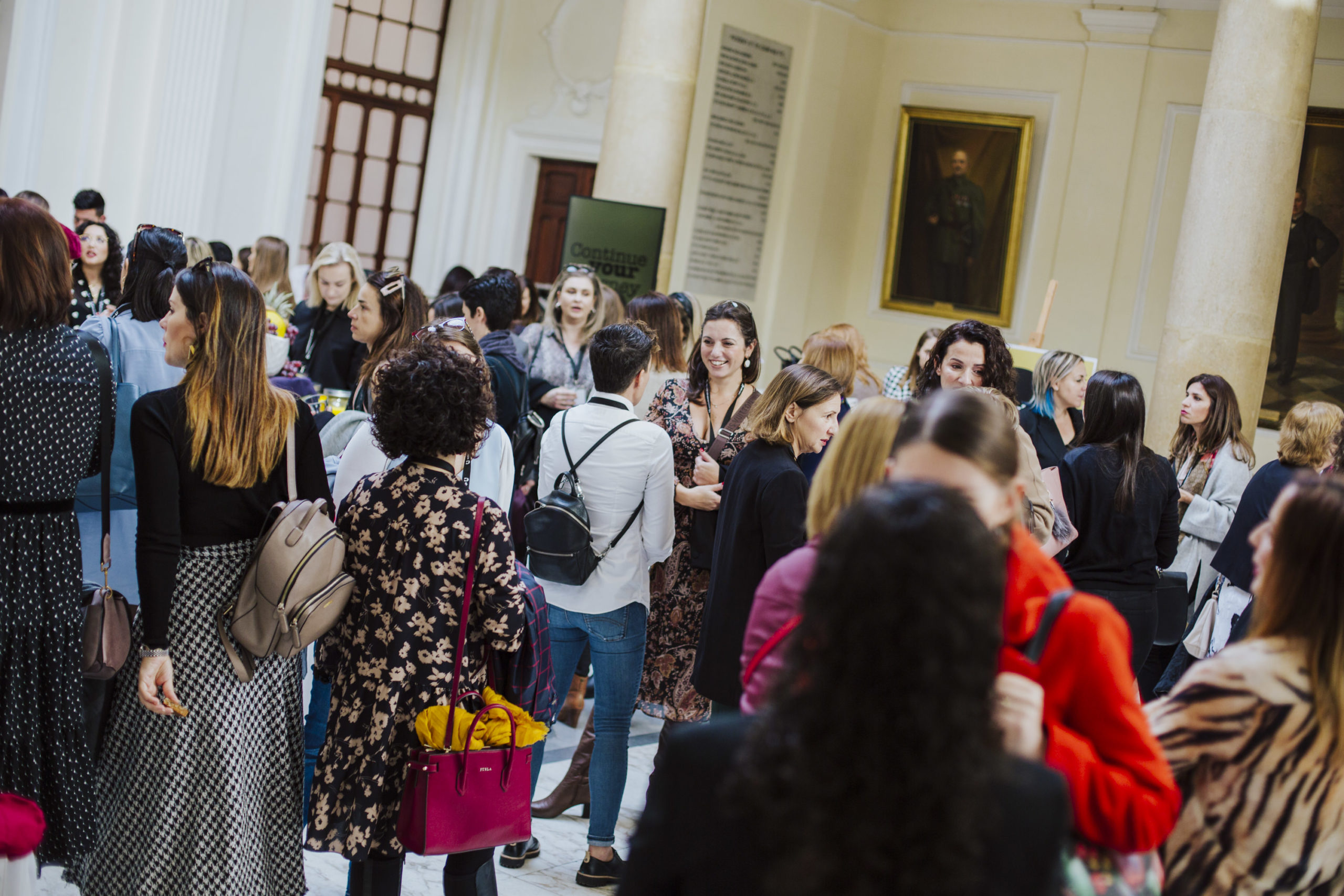 05 Dec

Christmas feature: 4 SHE friends and where they are today!

"What is Christmas? It is tenderness for the past, courage for the present, hope for the future." Agnes M Pharo

Can you feel the Christmas spirit yet? Here at SHE we wanted to take advantage of the festive season to catch up with a few valued members of our community. Here we will be shining a spotlight on 4 wonderful women to see what's new in their entrepreneurial world and to marvel at how far they've come since we last met.

We'll also be highlighting what their businesses have on offer for you this Christmas and you may be inspired with some unique gift-giving ideas along the way.

Let's dive right in …

Yasmin Degiorgio
Founder, Director and CEO of Sanya Eco Spa and Theobroma – A Raw Cacao Collective, Coach at Zen Entrepreneur.
SHE history; Yasmin was the first person we ever collaborated with, welcoming SHE for its launch with open arms at Sanya Eco Spa in Naxxar. Here she featured as one of our guest speakers back in May 2017. Yas returned to give a workshop at the SHE networking event held at the Xara Lodge in March 2019 where she also led one of the SHE power circles. Both her businesses; Theobroma and Sanya, featured in the SHE market with Theobroma selling delicious eats and Sanya carrying out stress tests for attendees. More recently, Yas led a SHE online workshop entitled "Grow yourself: How to find opportunity in Crisis" in June this year.
What she's up to; In true entrepreneurial style Yasmin is constantly coming up with new ideas and projects to carry out her mission of assisting individuals to journey within themselves. Along with the Sanya team, she is busily planning one day retreats for January centering around "Aligning for 2021" and "Going Within". Sanya will also be hosting another of their renowned 3.5 day "Go Within" retreats in the beginning of March. These retreats have the power to plant a seed of inner fulfillment and happiness that nothing can quite compare to. It's truly amazing to see how Yasmin helps people become "more whole" by constantly thinking up programs and methods to assist with their inner work. Yas has also set up online sessions under the name of "Sangha" within her Zen Entrepreneur Community where she helps conscious entrepreneurs grow their businesses so that they can have greater impact and purpose.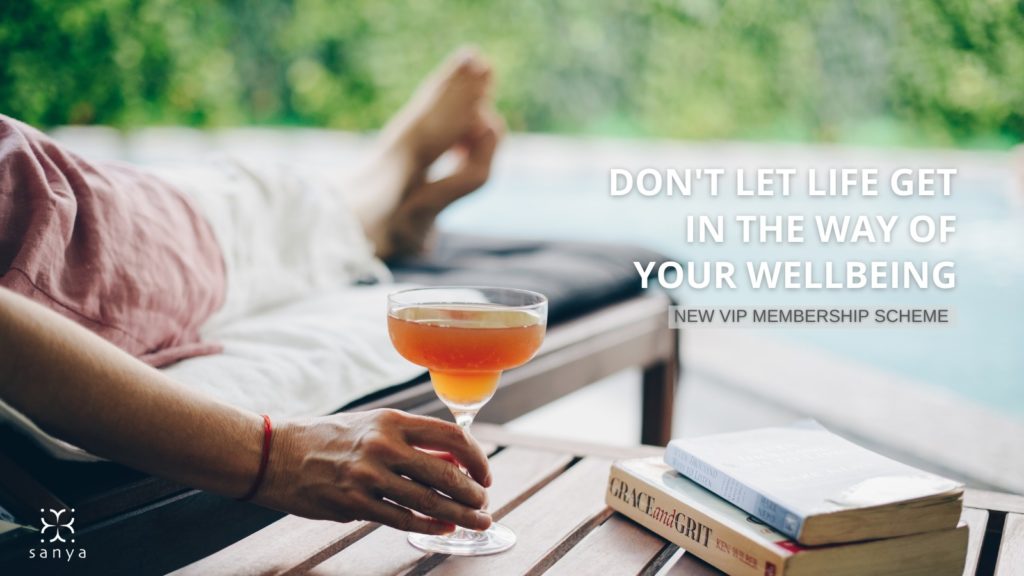 Christmas gift idea; Sanya has just launched a 2 tier yearly VIP Membership. The perfect gift for those of you that are looking to maintain health but are too busy to organize it. Their VIP concierge service will make sure that you fit wellness into your routine every month. Massages, unlimited sauna, steam room and pool access and even discounts to their workshops and retreats are included in the membership. The top tier also has some juicy extras such as a free head massage on the 3rd month, free private yoga or meditation class on the 6th month AND a free Ayurvedic massage on the 12th month. Sounds dreamy right?

Janet Grech
Owns and runs the loveliest online store for kids called GRECH & CO. that focuses on sustainable and eco-friendly materials.
SHE history; I met Janet back in 2017 when she eagerly sponsored one of our earlier SHE events and has been regularly attending ever since and up until she moved to Denmark.
What she's up to; It's been such a thrill to watch this enterprising young woman grow her business with grace and style into such a popular lifestyle brand. Lucky for us, Janet has recently moved back to the island and is now living in Gozo with her gorgeous family. GRECH & CO. started out by selling natural teethers and Baltic Amber & Gemstone jewelry for kids as well as adults. The brand now stocks a wider range from pretty hair clips and whimsical artworks to eco-friendly toys and lots more unique products that are patiently waiting in the wings!
Christmas gift idea: Newest additions to the GRECH & CO. family include umbrellas made from sustainable, eco-friendly and recycled materials, rubber boots made from eco-friendly natural latex rubber, cotton inner lining and environmental printing ink, sustainable sunnies and GOTS Certified organic cotton socks and tights. We have our eyes set on ALL of these to gift this Christmas. If you feel the same way, you're in luck; our generous friend is offering 20% off store wide for all our SHE family – Use promo code SHE2020 to avail of this offer.

Rebecca Pisani
The face behind "Alaria", an international online marketplace that connects ethically sourced artisanal products from around the world to conscious buyers.
SHE history; Rebecca invited SHE to the beautifully orchestrated launch of her business "Alaria" back in August 2019. All was set for Alaria to feature in our May 2020 event but unfortunately COVID had other plans.
What she's up to; Nonetheless, we kept following her entrepreneurial journey, which has recently seen the opening of a beautiful new store right in the heart of Naxxar. Every item is carefully handpicked, curated and has it's own unique story. Stories from hardworking, marginalized and vulnerable communities – giving them a voice, offering opportunity!

Christmas gift idea: We especially love the beautiful handmade journals that hail all the way from Rajasthan, India and embrace the traditional Indian art of cotton paper making passed on for generations. Other top SHE picks from the site include the following; Jamandi Khadi Scarf, Black Sun Gemstone & Charm Necklace, Air Yoga Mat, Jayanti Earrings, Mary layered tassel earrings and the Reach Indukala Journal.
As our gift to you, Rebecca is offering the SHE community 10% off the above-mentioned items handpicked by us. Use code Christmas2020 at checkout to avail of this offer.

Ġulja Holland
A most talented Visual Artist specializing in figurative painting. Recurring themes in her work are self-identity, environmental destruction and existential anxiety. Ġulja's aesthetic is shaped by a vast array of artistic influences ranging from Edvard Munch to Andy Warhol.

SHE history; Fun fact – SHE's first public event was held at The Lily Agius Gallery in Sliema with Ġulja Holland's solo exhibition "From a Distance" as its beautiful backdrop. Ġulja has attended quite a few of the SHE networking events and went on to appear on the SHE panel in June 2019. Attendees were also given the rare opportunity to browse through Ġulja's work and purchase one of her pieces on site at this same event.
What she's up to; Ġulja is currently reading for an MA in Painting at the Royal College of Art 2019-2021. She has recently featured in Sky Arts Portrait Artist of the Year (2020 edition) heat 4. This ambitious young artist is currently represented by Lily Agius, Malta, Rise Art, London & Saatchi Art.

Christmas gift idea; This Christmas Ġulja is selling a selection of Limited Edition prints from her 'From a Distance' Abstract Series. We love the idea of gifting art this Christmas and supporting the local art scene, these prints make such a fantastic present and are affordable too. Now available to order locally & internationally via: https://www.guljaholland.com/shop – What's more Ġulja will be offering 10% off to the SHE tribe through promo code SHE2020
And there you have it!
Before we sign off, we'd like to take this opportunity to wish you and your families a wonderful and blessed Christmas. Make sure to cherish quality time together whilst taking care of yourselves and each other.