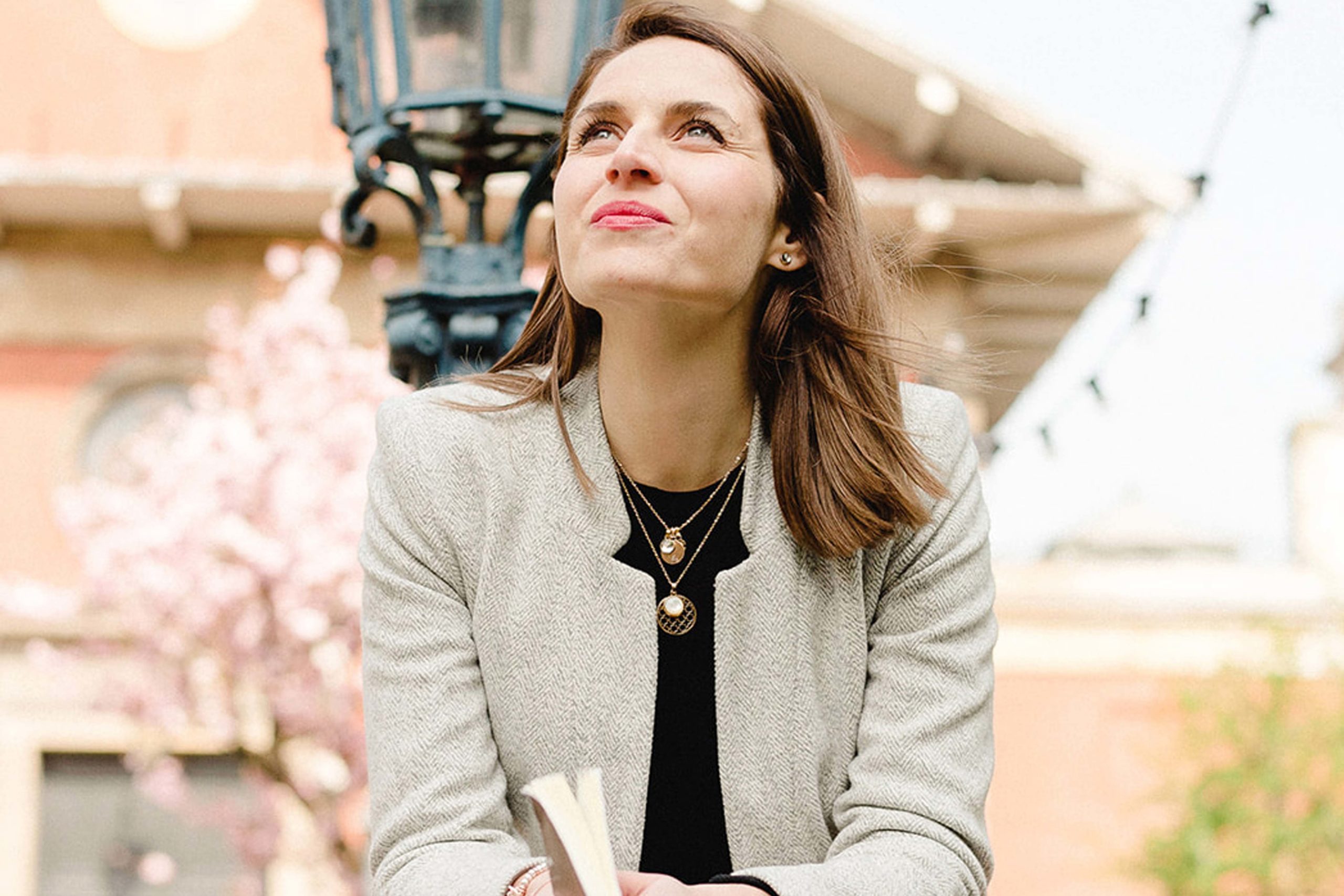 27 Aug

Where Focus Goes, Energy Flows: Interview with A Life I Choose Founder Emma Hogg

Meeting Emma and later her participation as a special guest in a number of our events are some of the most wonderful moments in our community's history. Through her, we were able to open our senses to what truly needed to be learnt…ways to focus our energy, discover our drive, build on ambition and gain confidence in the process.

As we prepare to welcome Emma back to lead a virtual workshop – Charge Up Your Ambition on the 16th September 2020, we put to her a set of questions to gain more insight into the woman behind A Life I Choose and the influence she has and indeed has had, over many of us the last few years.

*****
Emma, you've come a long way since first appearing on our panel back in February 2018. Tell us what it was like for you to start up at the very beginning. What inspired you to do so?
That panel was a lot of fun and I met so many wonderful people!
Starting up at the beginning felt like a lot of experimenting. I hadn't yet developed a clear vision for A Life I Choose – it was more of a gut-feeling and I followed that all the way and I still do. All I knew was that I wanted to share what I had gained through my own journey of personal development with others. I had no thought of a business at the time or of how to make money, I just wanted to dialogue with people about all things therapy and personal growth.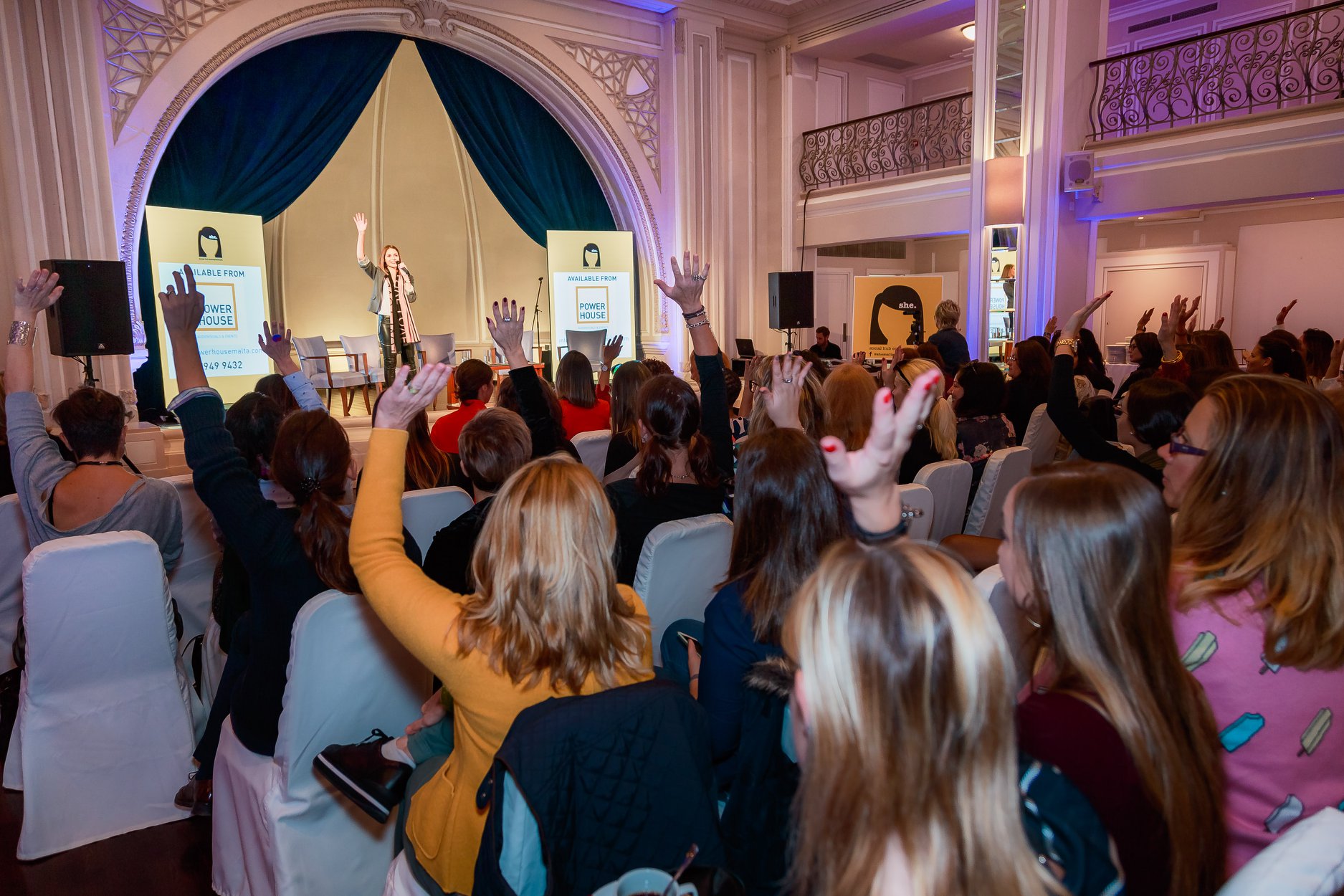 What events have been the most transformational in your career so far?
There was a time when A Life I Choose was starting to become more recognizable, but I struggled to make it financially profitable, and I felt so dis-empowered and frustrated by this that I committed to myself to find a way, whatever it took, to transform A Life I Choose from a blog into a thriving business.
I had no idea what I was doing as I had never done it before, so I got mentors. I invested more money than I had into seeking guidance from the best mentors I could possibly find, I flew overseas to work with them and I researched people who were successful and I studied their stories.
Following my intuition, I applied the strategies that I felt would work best and within 1 year, my practice was full and I had increased my income by 800%. So, the most transformative events have been those moments when I've made a decision to change something; those moments when I committed to myself to figure out something that I've never done before. There've been several of these events. This is just an example.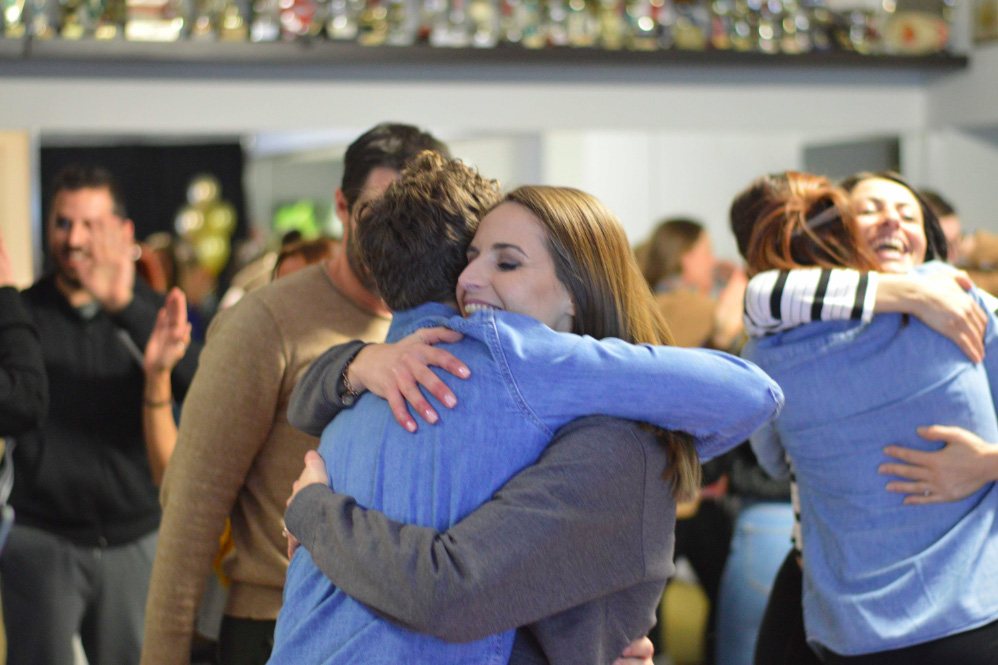 Do you believe that mentors are needed to support budding entrepreneurs?
Absolutely. Entrepreneurship is a game of constant learning. A business is either growing or dying, and in order to grow, you need to be on the edge of your comfort zone, stretching yourself, learning new things. To learn, you need teachers – whether virtual or in-person. This is where mentors come in.
So, mentors aren't just necessary for budding entrepreneurs, they're necessary even for seasoned entrepreneurs.
It's important that you choose your mentors wisely. Don't just settle for whoever is closest to you; choose the people who are generating the results that you want and then go learn from them. Also, be willing to pay for their input whether it's through your time, your energy, or your money. Giving to them, ultimately is an investment in yourself, because you'll be learning big time. And choose mentors who challenge you. Being challenged by someone who wants to see you succeed is a real gift.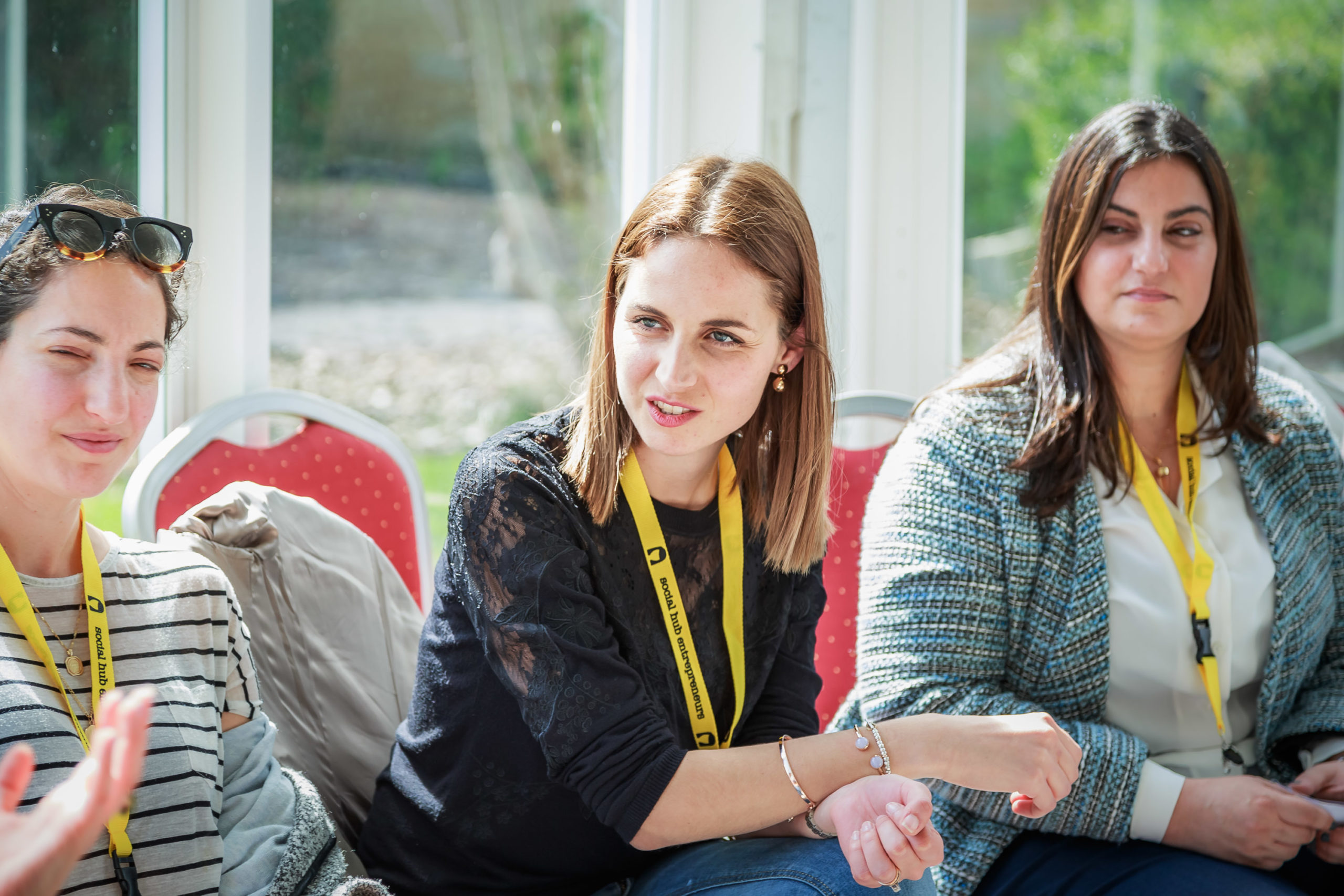 Are there any particular individuals/mentors who have helped guide you along your path?
Tony Robbins is a massive mentor for me; especially when it comes to personal transformation and business. I've invested a lot into learning from him and being mentored by his coaches. Other mentors of mine include:
Esther Perel, who I've learned from in her online supervision sessions – she's taught me immensely about the process of therapy and relationship dynamics.
Lidija Pecotic who is local, was a game-changer in my life. I wouldn't have got to where I am today without her teaching me the processes of healing and therapy.
Alex & Mimi Ikonn, Seth Godin, Joe Dispenza, Sara Blakely…the list goes on and on. There are so many amazing people to learn from, and we have access to some of the greatest minds on our planet thanks to the internet, so we're never limited. Anything we need to learn, we just have to look for it and it's out there.
Personal development and mindset change are themes which feature prominently in your work. Why so?
80% of success is due to mindset, 20% is strategy. You can have the most amazing strategy, but if your mindset focusses on "problems" (which the majority of people do), you'll have one hell of a hard time growing your business.
50% of businesses die in their first 4 years, and another 40% die in the next 5. And the ones who survive aren't necessarily thriving, many are just surviving. A lot of people put not reaching the results they want down to luck and circumstance – they'll say that they had a bad year, or that the economy wasn't right or no one was listening to them. But if you are fully committed to your outcome, you'll find a way no matter what. What's important is that you constantly train yourself to shift your focus from "problem" to "solution".
Your mind will go to problems and that's not a bad thing; it's important to identify what's not working. But whatever you focus on grows, so when you get stuck on the problem, you create more of it. You need to get into the habit of asking yourself, "Even with this challenge, what's my outcome and how am I going to get there?" And whenever your mind tells you, "I don't know", you answer it with, "If I did know, what would I do?"
Your work mostly involves helping others to discover their potential and develop a healthier way of thinking and living. Can you think of a time when you needed this guidance/healing yourself?
For sure. I study what I study because I needed to learn it. When I was in my teens I had an eating disorder and I struggled with anxiety and depression. In my 20s, I was diagnosed with a chronic physical condition and the general medical consensus was that there wasn't much to do about it but live with the agony and take medication. At 30, I had a stroke.
I found myself feeling very lost at several moments in my life, and my way out was always through learning and growth. It became really clear to me at a young age that my life was my responsibility and that no one was going to bring me the results I wanted on a silver platter. I had to go out and create them for myself. Also, my parents have a kick-ass work ethic and that rubbed off on me.
I'm super grateful that life has challenged me in every way that it has because I've learned not to take it for granted. It could end at any moment, so I'm not going to waste it.
What advice would you give to others who've experienced similar?
Don't stay alone. Get the best mentors you can possibly find. Whether in person, or virtually, choose people who will challenge you to find the strength within yourself to create the quality of life that you want. That's what you want ultimately – you don't want someone else to save you, you want to save yourself.
We've always been in awe of the energy your bring to your audiences, so much so that you almost make it look effortless. Tell us in a few words, what it takes to plan your annual event the A Life I Choose "New Year's Evolution"?
Thank you! It's not effortless! 😀 It takes a lot of energy and months of planning, but it's totally worth it every time someone tells me, "I set this target at your workshop and I achieved it." I've seen people participate in races they never thought they'd be able to, I've seen people start their own really cool businesses, I've even seen people on the verge of relationship breakdown, recommit to and reignite their passion for each other. The transformation is incredible, and the fun we have together is infectious!
How do you intend to transfer some of this knowledge and passion into your upcoming SHE workshop – Charge Up your ambition on the 16th September?
Through my work (and my own experience of building A Life I Choose), I know that people struggle most when they don't have a clear vision for what they want. When we haven't chosen a desired outcome for our work, we end up reacting to everyone else's demands of us and we end up exhausted, frustrated and unfulfilled.
There's nothing that gives me more satisfaction than guiding people to connect with themselves and their big dreams and creating a pathway to the career they desire. I'm super excited to share this with you all at the workshop and also to meeting all the passionate people there!
For tickets to Charge Up Your Ambition Online! Click here.
Do you have any words of wisdom for those searching for a better life plan during these times of grave uncertainty?
Remember that it's not our circumstances that determine our fate, it's our psychology, so always shift your focus from problem to solution. Ask yourself, "Even with these limitations, how can I deliver utmost value so that I can generate the results that I want?" Then, commit to your outcome no matter what, and when your strategy doesn't work, no problem, adjust it and have fun.
**Towards the end of 2020, Emma will be launching her first digital course through A Life I Choose that will lead you to create a kick-ass career you'll love! To stay up to date, follow her on her socials; Instagram, Facebook and Youtube