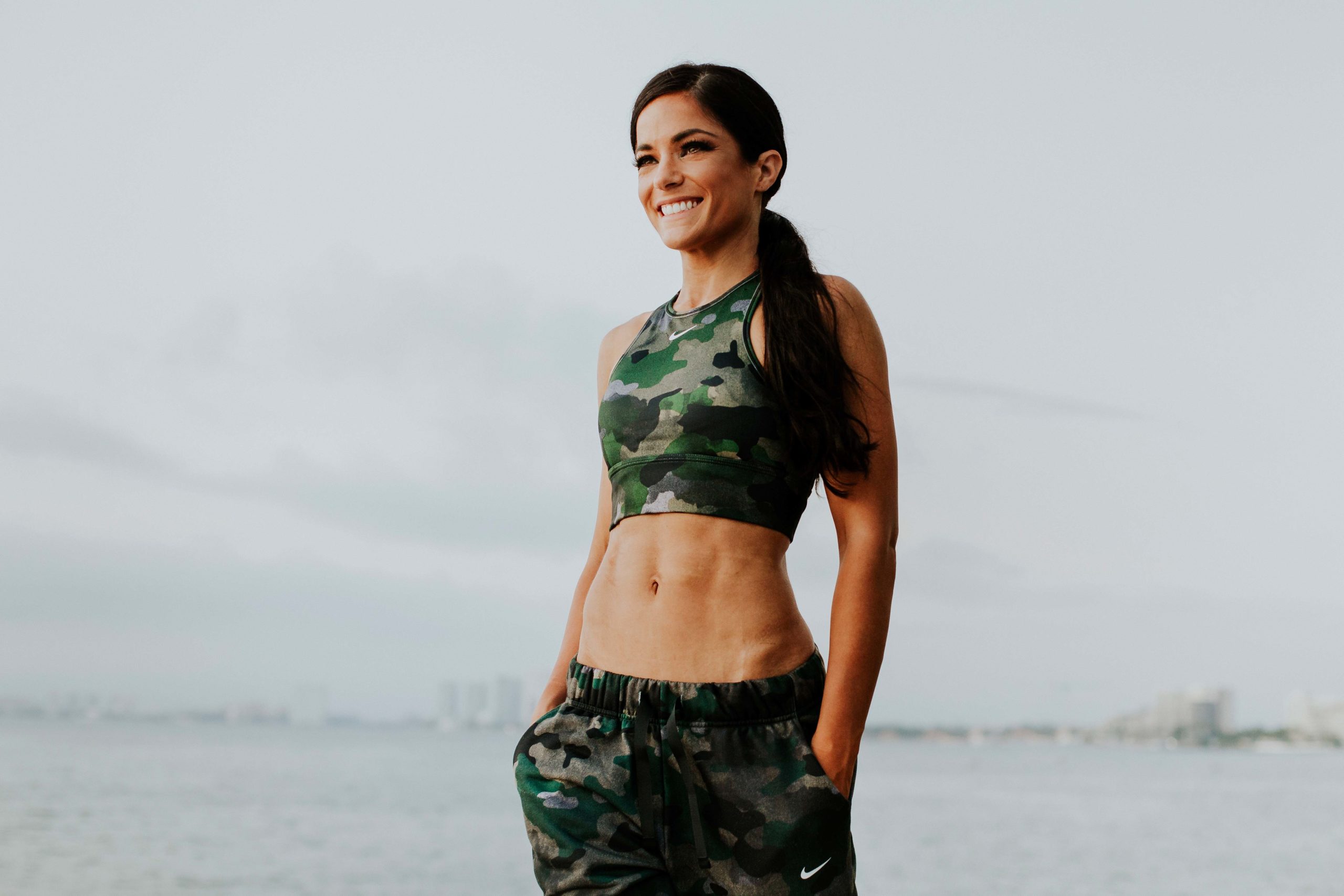 04 Nov

Rising with the falls: Interview with local fitness entrepreneur Leanne Bartolo

With every success story we hear about, we are inspired to get back on our feet and carry on despite the situations we are dealt. Standing at the forefront of her game is personal trainer, gym owner and WFF European Bikini Champion, Leanne Bartolo. In this interview, we hear from "Malta's fitness sweetheart," about her determination to realize a life-long dream and then adapt to the ever-changing world we are experiencing.

******
Leanne, you are a familiar face locally having appeared in the media a number of times. Tell us more about where you're at in your career right now? 
At the moment, I'm fully focused on launching my second 6 Weeks Strong Challenge, which kicks off tomorrow Saturday 7 November. I created the first one back in September, and the response was overwhelming – I couldn't stop even if I wanted to! So by popular demand, registrations are currently open to join this next cycle. I've been sharing some of the reviews and transformations on my socials these past few days, all from the team that I now call my second family. The team spirit on our Facebook group is infectious and so motivating, and having them see results in as little as six weeks is something I'm very proud of.
In a nutshell, summarize your plight to get to this point. What were some of the obstacles you encountered along the way? 
The biggest obstacle was definitely back in 2017 – taking the decision to start my own business by opening Warehouse. I had definitely underestimated what owning your own business entails. Until then, all I'd known is being a teacher at school and a trainer in other gyms – both of which are demanding jobs in their own right of course. However, I very quickly realised that running your own business brings a whole host of other elements to the job which I had to get up to speed on!
What has been the most rewarding part of your journey so far? 
Seeing my community grow at Warehouse. It's my own space, which I've opened up to such a wonderful team of people who have made it their second home.
So yes, the most rewarding part of my journey is watching that community grow and watching my clients achieve their goals. That's what makes it worth the lack of sleep and the stress.
Another, more recent moment that was quite rewarding came as a direct result of the Covid lockdown. This made me face my biggest fear as a business owner: not being able to pay my loan from monthly income. The thought had always kept me up at night, and sure enough, that time came when all our income dried up. It was a terrifying experience, but also so rewarding – it came, and went, and I'm still here, and I now know that I'm the only person standing between myself and my obligations. I've become immune to petty stresses, and I now understand that the bigger picture is so much more important. The lockdown gave me a whole different vision and perspective on how to tackle daily situations and obstacles.
Who or what has been your greatest inspiration? 
My mother. Ever since I was a young kid, I used to see so much potential in her, but she was never given the opportunity to shine. She was always into sport, waking up before everyone else to fit in her walk, still being back in time to have everyone's breakfast ready (we're five siblings).
She inspires me because I want to make her proud of me. The way I see it, my mother is living vicariously through me and my siblings to achieve all that she wants for us, so I want to make that happen for her. Our success is her success.
She takes such pride in the work that she does, whether it's raising us, her grandkids or earning her keep on the farm. She's hardworking, had a lot of obstacles come her way, and was always strong and determined. This was always inspiring to me – especially seeing her work hand in hand with my dad. The two of them have been my inspiration from a very young age.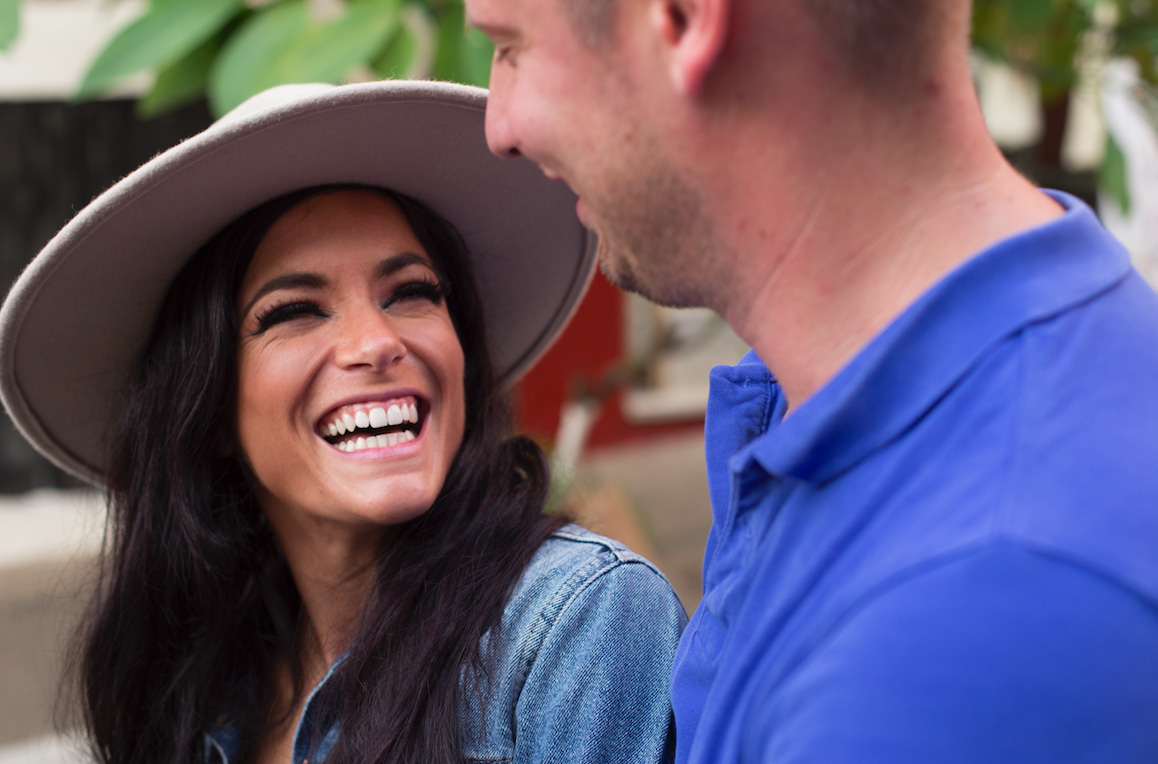 Later on, when I met David, I started to realize that it is possible to be a good team with someone else in life because I had seen my parents do it for so many years. They started from scratch, and their teamwork was something that amazed me. I never wished to become rich or famous, I only wished to find that someone that I can be a team with, to make anything work.
Sure enough, Dave has been the one who pushed me to open Warehouse and grow my business. Nowadays he's taken over as my daily source of motivation and inspiration from a business perspective.
You were crowned the 2018 AND 2019 WFF bikini champion. How did this come about? What reactions did you receive from the public?

Honestly? Sometimes I need to remind myself that it happened. I've won twice so far. Both times, I was overwhelmed by emotion not only because of my personal achievements but also because I was flying the Maltese flag – something I never thought I'd manage to do for my country. However, ever since I won the first time, I've always felt a responsibility to constantly motivate and inspire those around me, both at my gym and people I meet day to day, to better themselves and reach their goals.
Your passion for fitness has led you to explore many paths, what events helped shape your lifestyle and career? (i.e. your charity work, teaching)
What immediately comes to mind is the first public challenge I ever took on which was joining the KC9 team for the Kilimanjaro Challenge which I loved doing. Soon after I opened my own studio, Warehouse, which is now my second home. From then on, it's been a roller coaster of competitions – it all started with participating and winning the WFF National Championships in Malta. Then I took on Europe, and still defend that title today as WFF Bikini Pro Champion. Competing in World Championships and placing in the top 5 twice were also huge milestones.
In what ways does your new lifestyle brand "Team Leanne" service your clients? What are some of the results you've seen come from this? 
It all started because I constantly speak to clients and friends who are not happy with what they see in the mirror. I've been there myself, and I know that with the right structure, inspiration and motivation, anyone can see the results they long for. I also wanted to create a safe environment and a supportive community to help every individual work towards – and reach – their potential. So far, I'm thrilled with the way people have gravitated towards the concept, and the daily boost we give each other on the Facebook group is addictive!
How have you adapted to the changes brought on by Covid? 
Three words: I went online! It all started with giving free Instagram Live classes every day during April and May. This was important for me because I didn't want to suddenly drop all my clients mid-way through their training – I wanted to stay in touch and support them through the uncertainty in my own way.
During this time, I bought the equipment and set myself up to host Zoom classes on my usual Warehouse schedule. Nowadays I have sessions at Warehouse and on Zoom simultaneously, offering everyone both options (while obviously following all health regulations for Warehouse).
Finally, I designed (and have just wrapped up) my first fully virtual 6 Weeks Strong Challenge, which supported all participants with daily motivation, meal plans, weekly shopping lists and of course, daily workouts.
I had never felt comfortable speaking to a camera before, but it's quickly become my main approach and I love the flexibility that it offers my team!
A sense of community is what many of us (if not all) need right now. How would you say your business manages to achieve this? 
This sense of community is what inspired the name "Team Leanne." The vibe at Warehouse, Field Fitness and in our online group is always team-driven. It's never about "me" teaching "them". It's always about "us". We train for and compete in races together. We share recipes. We motivate each other (they support me as much as I support them!). We are a team, in the true sense of the word.
Somehow, this sense of community has managed to grow organically with the business – we're a team of hundreds of individuals, but we've never lost that vibe.
Do you have any advice for those who are looking to follow in your footsteps and start up their own fitness brand?
Don't overthink it. If you feel it and believe that it has potential, go for it.
*Follow Leanne Bartolo on Facebook, Instagram, youtube and check out her website here.