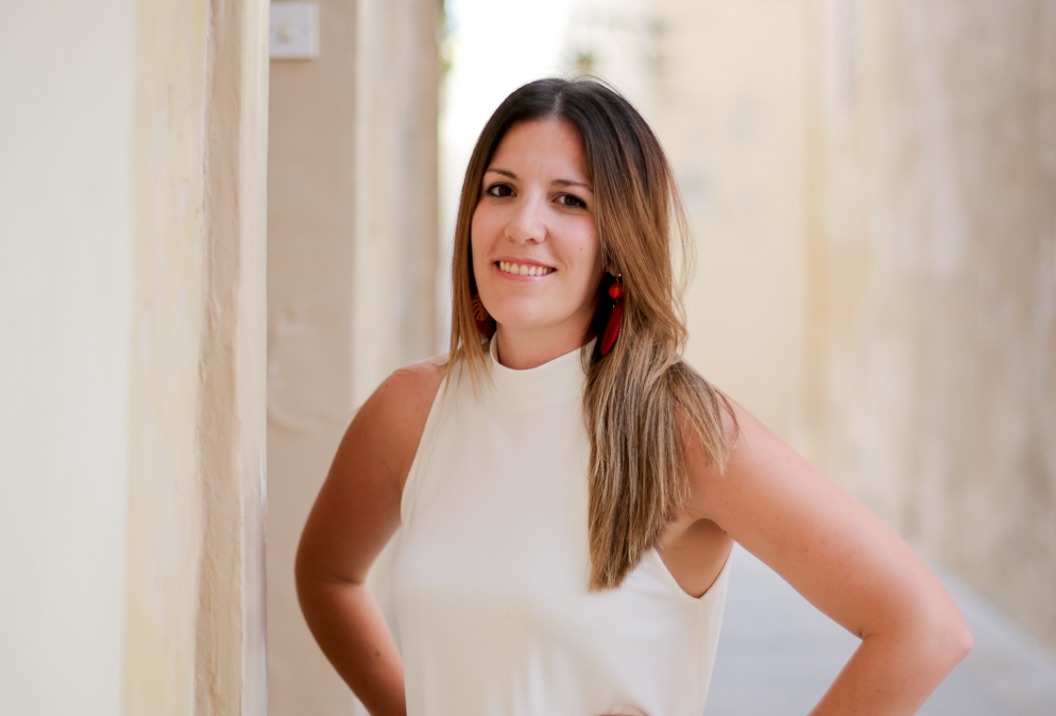 18 Sep

Pathways to success: An interview with Little Isle Studio founder Becky Kamsky

On the 30th September, we'll be welcoming digital marketer and social media strategist Becky Kamsky to lead an exclusive online workshop "Your Brand in a World of others". Becky is no stranger to the SHE platform. Last November she photographed beautifully, our end-of-Year event capturing the day's most memorable highlights.

Over the past decade, she has worked internationally creating ROI focused digital strategies encompassing every channel in the digital space.

In this interview, we explore more about the woman behind the brands Rebekah Kamsky Photography and Little Isle Studio whose passion for helping female start-ups is what drives her.

******
You are the sole founder of a photography and digital marketing business, how do you manage to stay on top of the load?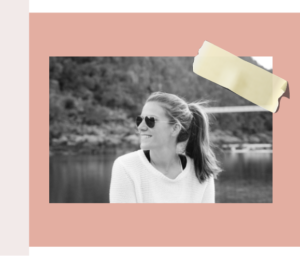 The beauty of working in digital marketing and photography is that they are very complementary of each other. So, often when I work with a client I can give them a complete experience where together we can take a seed of an idea and turn it into a brand, a website, a photoshoot, social media campaign and bring all of the elements to life. There is no getting lost in translation from one provider to the other and this is something that most clients really value when working with me.
I'm regimental with my working day and working hours and have set up efficient processes and use several tools which I have learnt over the years to ensure I have the best time management in place. I have a good morning routine which keeps me sane and ensures that I remain creative and up to speed with what's going on, and furthermore allows me to disconnect. It wasn't always easy and at times it still isn't easy, but I am constantly learning and growing and finding new ways of doing things.
I never over commit and always accept work that I know I can deliver on and will enjoy doing as it will align with my own values. When you're enjoying the work it some how keeps things in flow.
What are the kinds of services you offer at Little Isle Studio?
At Little Isle Studio we are intentionally working with passionate, committed and driven businesses, creatives and entrepreneurs to outfit their business with stunning, timeless and functional design and all types of digital marketing support. This includes digital marketing strategy development, social media planning and content creation, website design and development, branding as well as photography. While it is lead by myself, I have now built a team of creative freelancers who are called in on a project by project basis. Our studio is also listed as an accredited supplier of the EU Scheme. Which means we can also support businesses and startups in getting funding for website creation through EU projects such as the ERDF business grant scheme.
Furthermore, In the last two years I've also added mentorship to the list of my services and it's a space that I'm really passionate about and excited to see grow.
Something that a lot of people don't know also is that every year a percentage of our profits contribute towards https://theschoolfund.org/ and OneGirl.org to help fund scholarships for high potential students who can't afford to attend school. We are also working closely with the founder of a school for a rural community in Siem Reap, Cambodia. Thus when someone chooses to work with Little Isle Studio they are contributing and having a direct impact on helping out someone else in the world.
Who are some of the female brands you've worked with. What is it that draws you to this particular clientele?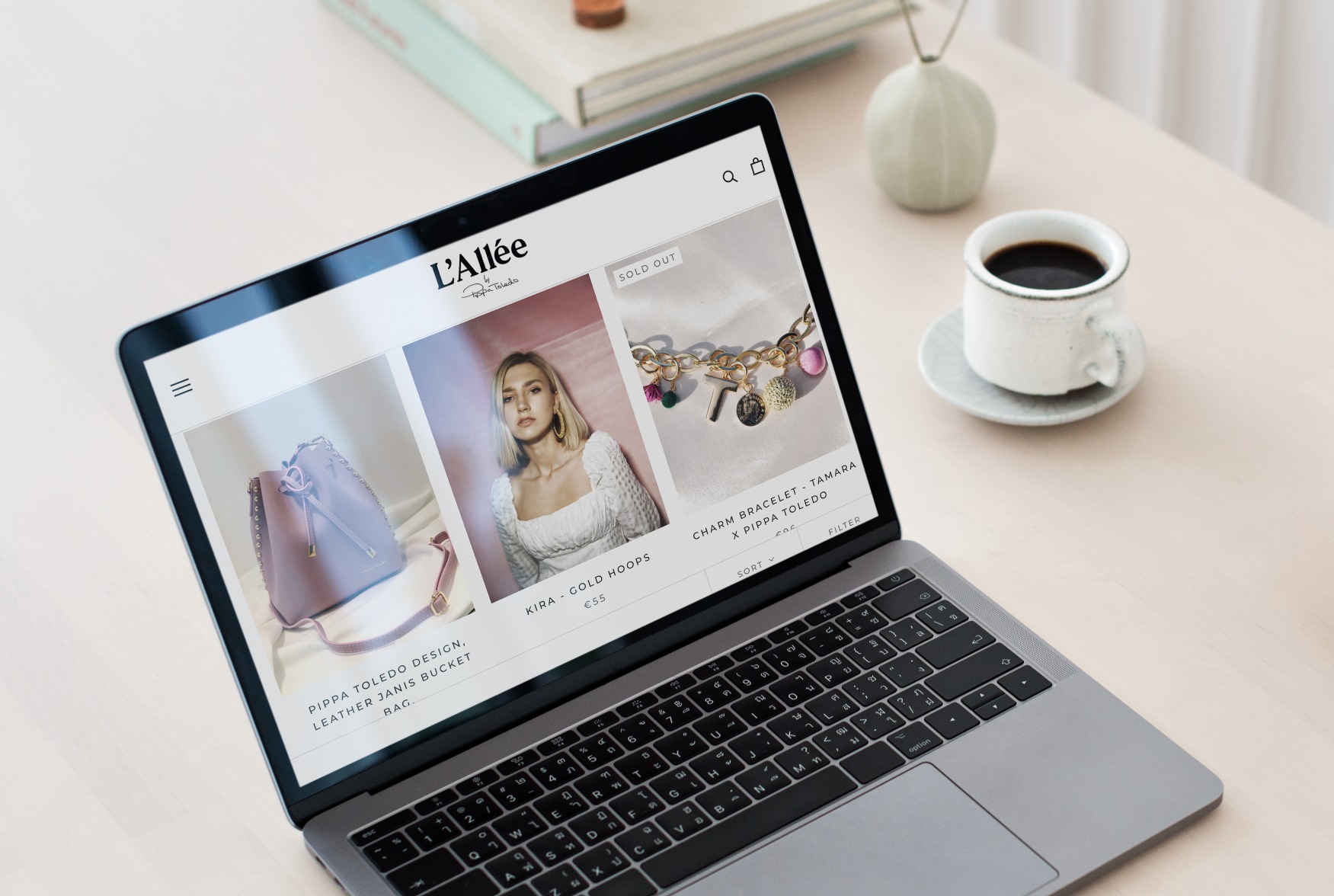 Probably because I am a female founder myself, I'm extremely passionate about supporting and uplifting other women. I love knowing I can help someone realize their dreams because I also know what it feels like when someone helps me achieve my own.
Some female driven brands I have worked with, whether in photography, digital marketing or website design include: Pippa Toledo, L'Allee, The Dressing Room Malta, Bijou Michiko, Alaria, Saz Mifsud, Active Spirit, Cycle Seeds, Gaia and Nina, and Amy Camilleri Zahra.
You've worked internationally throughout your career of over 10 years. What are some of the skills you've learnt and implement in your work today?
Having worked in Melbourne, Australia as Head of Digital for a large agency for several years on very large and varied accounts, I really learnt a lot about the creative process, people management and how to find ways to deal with maximising time and budgets as efficiently as possible. I've been extremely lucky to have worked with some brilliant minds and incredible creatives over the years in all parts of the world.
The digital marketing world moves at a frightening speed with new updates and changes taking place daily. You need to be prepared for (and willing to embrace) change in your career too. To succeed it's best to be someone who is not only open to change, but someone who thrives on it (and almost fears being stagnant).
Has Covid affected the way you do business? How so?
Yes, it hasn't been easy. I obviously had to pivot quite a bit and focused all of my energy in helping support my clients get through this hard time.
Also, it's been quite hard being a mum of a toddler and having to cope with working with 101 distractions a day. I've had to shift my hours to early morning and late evenings and find ways to cope with it all.
In some ways it has been extremely rewarding too as I have helped businesses who had to shut shop – re-open online and regain losses they would have otherwise incurred.
What would you say has been a win for you this year, given so much uncertainty?
When Covid first started I sort of resided in the fact that I would lose a lot of clients and that work would be hit hard. I'm quite a positive person, so I decided to shift my energy early in the day to opportunities that may exist even in times of crisis and challenge. That was a huge win for me because I was pleasantly surprised by the outcomes of my efforts to think outside the square and grow in times when I would have otherwise thought I might not even see any growth at all.
The biggest win of all though is as I mentioned earlier, is knowing that I could be of help to those facing extremely challenging times. Knowing that I offered some value and helped some businesses survive is a massive win for me personally.
You've often described what you do as a "holistic experience". Tell us more.
The importance of digital strategy is not seeing things in 'silos', but seeing the holistic experience a consumer has on their customer journey and the many touch-points they can encounter your brand. Knowing these touch points means knowing how many opportunities there are out there for you to grow and succeed in each channel.
I'm a firm believer that digital marketing is not limited to just paid campaigns, and that an effective marketing strategy is not just one funnel, but a virtuous circle, where each part of the strategy feeds into the next.
Having studied business, graphic design, photography and having the experience of working in various digital roles means I can genuinely give my clients the comprehensive holistic insights and experience they need to really get the most out of every strategic workflow and campaign.
What is often the result (or results) of combining your skills in photography and graphic design?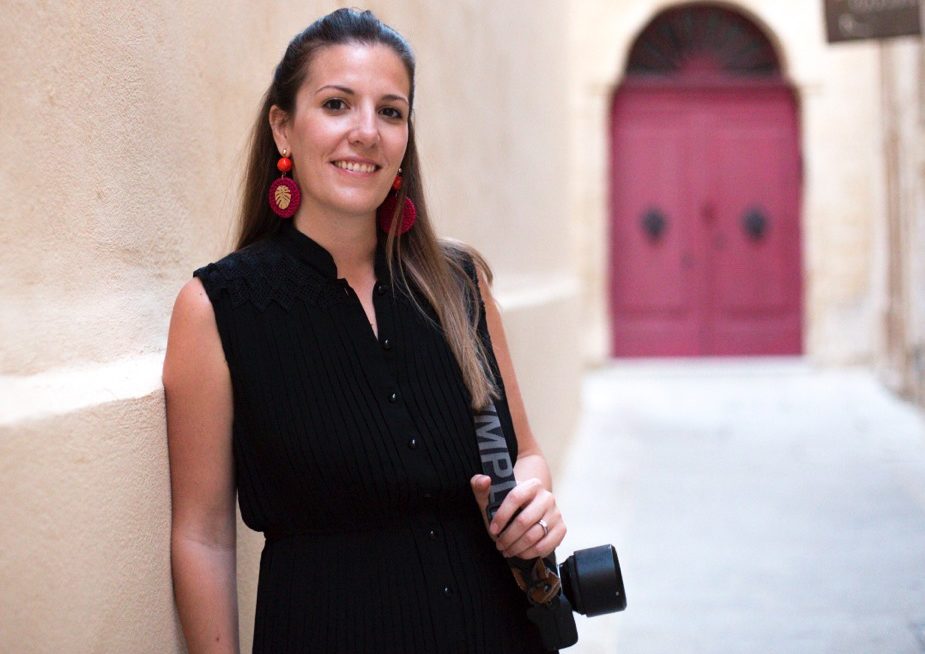 It's extremely helpful when you have someone who can combine the aesthetics of graphic design with the creative eye of photography. In today's world most especially its absolutely crucial, when social media and digital, require so many visual elements and content. You simply need an extremely practical mindset to think ahead of all the elements you will require, with all the variations you will need your assets to include. For example, when doing a shoot at the back of my mind, I will not only be thinking about the beauty of the photo, but also about the clients needs for their website, their social media, the size variations of where they will have to upload their shots (e.g instagram, instagram stories, website landscapes, etc), the space they may need for graphic design elements and so many other aspects. It's something my clients always say they are so grateful for having worked with me because I take a big bulk off their workload.
You've suggested having goals you're consistently working towards, what are these?
I always set myself yearly goals, but pivot when I think they are unrealistic or when things change. Right now, my goals are to continue working with businesses that bring me joy and that I feel I can add value to. Also, to grow my mentorship programme and work closely with more female entrepreneurs. I'm also hoping to start a podcast at some point too.
In much the same way, my goal for the next year is to invest in myself, and take some further risks in my business which means growing the team and learning to delegate, and work with my own business mentor and build trust to maximise my own potential.
When I set my goals, I always check in with the following – Why am I doing what I do, does it bring me joy, does it meet my current lifestyle needs, is it aligned with my values, does it allow me to give back, and does it make me feel positive?
Our online Workshop – "Your Brand in a World of others" is coming up on the 30th September. What can participants expect from this live and interactive session?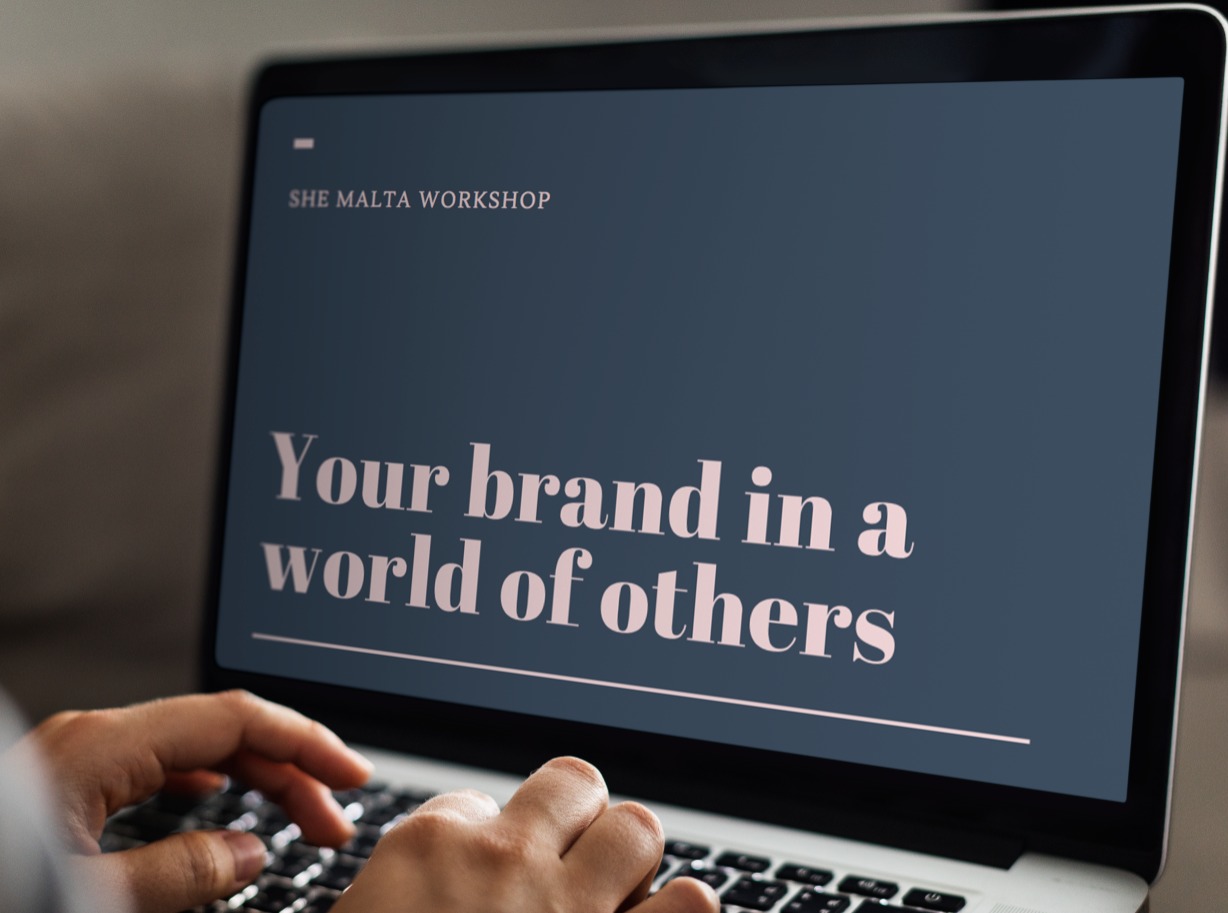 Here's what you can expect from this wonderful workshop:
🌟 The Algorithm – Why is it always changing? Is it always changing? Why is it so hard? What should I be doing?
🌟 Brand Assessment – Identifying your voice.
🌟 The importance of knowing your content pillars in social media
🌟 Understanding how to use these pillars in the context of your brand presence on social media
🌟 Using competitor insights to your advantage
🌟 How to be consistent and make the best use of time management
🌟 How to overcome content blocks
🌟 Influencers – Should I work with them? How can I work with them? What approach to take.
🌟 When you hit a content block – hacks to overcome
🌟 The importance of video
🌟 Tools I use constantly and why I think they can be valuable for you too
🌟 Your other digital components – tying into your core brand and digital strategy
🌟 The importance of having a holistic strategy
What is your biggest marketing obstacle at the moment? Let's tackle it together! I'm excited to see you all at the workshop!
Thanks again to SHE for this wonderful opportunity.
Get your tickets for "Your Brand in a World of Others" online workshop here.