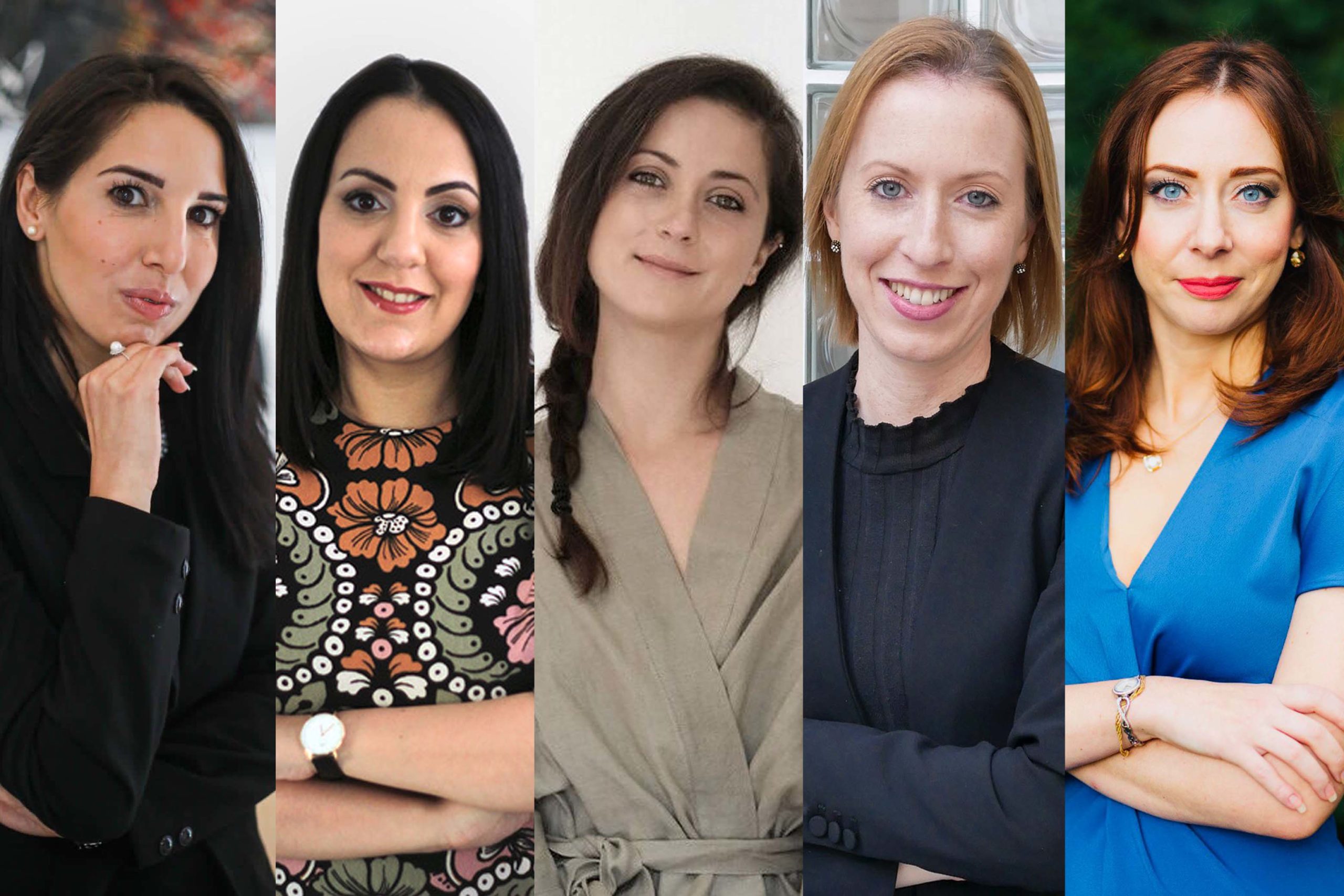 17 May

Mentoring Mums: Entrepreneurial Advice for the Next Generation
Written by Prabjit Chohan-Patel
As Mother's Day is a significant calendar date, our May article celebrates the wisdom of mothers who happen to be entrepreneurs and entrepreneurs who also happen to be mothers.
Running your own business is a challenging path that requires a blend of creativity, resilience and strategic thinking. But it is also a superbly rewarding training ground that offers invaluable opportunities for personal and professional growth. Entrepreneurially-driven/experienced people can share valuable teachings for building a successful business and – just as importantly – help mould younger minds into being bold, enterprising and resourceful. 
Not surprisingly, therefore, parent-business owners have an advantageous opportunity to share their knowledge and experiences with their children, potentially helping them to lay down relevant building blocks for a successful future.
So with both Mother's Day and business ownership in mind, we turned to our valued SHE Malta community and interviewed some of the mothers, amongst our members, about empowering the next generation of entrepreneurs (the one inside their home!).
A big thank you to the following contributors …
Abigail Mamo, CEO, Malta Chamber SME's
Hannah Cremona, Business Strategist and Mentor
Anthea Huber, Head of Design & Partner, Archi+
Stephanie Bonello, Co-founder, Crispy Studio
Daniela Azzopardi Bonanno, Advocate and Founder, Themis
"Use the stones thrown by others to build firmer foundations and go higher." – Daniela Azzopardi Bonanno
If your child expresses their intention to start their own venture, would you encourage or discourage them to pursue entrepreneurship?
Abigail: I would certainly encourage it, including providing support to ensure that the most important considerations have been taken into account and that background work and first steps are done right.
Hannah:  I would definitely encourage them! I can't wait to be able to brainstorm their ideas. The hardest part would be to step aside and allow them to learn the ropes, 'only' providing advice  when asked! 
Anthea: Encouragement absolutely. The fulfilment you get from doing something you love is something I really want them to experience.
Daniela: I would encourage them and also support them along the way, which I feel is more important because once the initial excitement wears off, it's all down to grit and perseverance. I feel that to keep going, it's fundamental to have the encouragement of people who believe in your vision. (Having said that, I really believe it's important to pursue entrepreneurship only after you have spent time as an employee so that you're aware of the dos and don'ts from a position of experience rather than theory.) 
Stephanie: Entrepreneurship can bring amazing opportunities and exhilarating experiences if you're truly passionate about what you do. As a parent, I think it's important to encourage our kids to pursue their dreams but also to be aware of the challenges that come with it such as financial uncertainty and the constant effort required to grow a business. It may not be easy but the journey of entrepreneurship is one that's worth taking if you're up for the ride!
"Under promise. Over deliver." – Anthea Huber

 
What are the 3 biggest lessons you would pass on to your child about owning and running a business (irrespective of your first answer)?
Abigail:
1. Being your own boss and working to build something that is yours is the best feeling.
2. There are ups and downs and you need a lot of dedication and perseverance.
3. Every experience is an invaluable experience and each opportunity should be taken to learn as much as possible.
Hannah:
1. No idea is a stupid idea and not every idea is worth creating a business for right away. Know your market and timing. An empire takes time to build, just keep validating your steps along the way.
2. Partnerships are like marriage. Be sure who you associate yourself with and tie the knot with.
3. Your strengths, your skills, your experience and knowledge are your assets. Keep optimising them and leveraging them. You will always be enough. 
Anthea:
1. Under promise, over deliver:  this is a motto I live by. The point is to be accountable to your commitments so as not to let people down. I believe this earns you respect which works wonders for building relationships.
2. Low lying apples: everyday there are small 'wins' that you can take advantage of and that can open up a workflow/route to some more complex wins. 
3. Build a trusting team who you are comfortable delegating to. A relationship based on trust is the key to all successful relationships, more so in business. Having a competent team who you can trust blindly is crucial.
Finally, tying  all of the above: do everything you do with love.
Daniela:
1. Use the stones thrown by others to build firmer foundations and to go higher.
2. Business is not a switch, it will take time, energy and investment to grow.
3. Trust your gut.
Stephanie:
1. Never stop learning, even from people outside of your field. You'd be surprised how much you can learn from unexpected sources. Also, listen to others' input – it can help you adapt and grow your business.
2. Learn to embrace waiting and practice patience. Growth takes time and patience, so take it step by step and appreciate the process. You'll learn and grow as you wait.
3. Surround yourself with a supportive group of people who believe in you and your vision. They'll be there to help you through tough times.
"Never stop learning, even from people outside of your field."- Stephanie Bonello
Are there specific pitfalls you have encountered or mistakes you have made as an entrepreneur that you hope your child actively avoids? 
Abigail: Many times it is inadequate market research and poor financial planning. A thorough business plan is necessary. 
Hannah: Toxic 'business' partnerships: don't rush into making decisions or plans even if there is just one ounce of doubt. That's your intuition speaking; listen to it.
Starting ventures without capital (but don't let that be an obstacle!) is not a good idea. Be very clear with your initial set up cost and maintaining costs. 
Anthea: Being hesitant or reluctant to ask questions. Although judging by the amount of questions my kids ask, I am confident they will keep this up. From my end I encourage this behaviour by making sure we (hubby and I) always give our kids real answers – no fantasy or lies. I am always surprised by how much these young kids can understand what we would deem as "complex " replies.
Being afraid to say no. This is something I learnt by experience. People in general are greedy so setting clear boundaries is crucial to any kind of business relationship, whether it is with clients or with colleagues.
Daniela: There was a time when I frequently felt like I was on a hamster wheel  unable to stop myself from running and running. I would like to teach my children that it's not healthy physically,  mentally and even career-wise, to reach that stage. I would want them to know that they should always retain control on the pace and narrative of their own lives and career so as to be reflective and able to change according to their needs. 
Stephanie: As an entrepreneur, it's easy to forget about taking care of yourself amidst the hustle and bustle of running your business and managing your personal life. But neglecting self-care can lead to burnout and leave you feeling drained. 
Would you advise your child on how to navigate business-ownership challenges or 'stay in the shadows' and let them make their own discoveries?
Abigail: I would advise (and hope my child will want the advice). I'll always be there to support as much as necessary.
Hannah: I would talk about the mistakes and the consequences through the various stories from my journey through businesses and ventures over the years. And I will allow them to use these stories as lessons if they wish when making their own discoveries. The best lessons are from the experiences we face.  Good and bad. 
Anthea: It's ok to make mistakes and the lessons I have learned from mistakes are the ones that have remained most ingrained in me. Therefore, although I would point out the above, I would allow them to "fall", pick themselves up and move ahead to become a stronger version of themselves.
Daniela: I am hoping that I am investing in my relationship with my children enough to allow me to have sharing and discussions of these challenges when they come to them. As a mother, I can only offer advice and unconditional support but ultimately it would be up to them whether to take up my advice or else go through the lessons themselves. I feel that my suffering has offered me growth and insight that I would not have gained otherwise so I have come to believe that life is sometimes the best teacher. 
Stephanie: Starting your own business is all about taking risks and learning from your mistakes. It can be tough to find a balance, but I would definitely be there to support and guide my children along the way. Having someone to look up to can be so valuable. I would also stress the importance of taking care of themselves and making time for self-care. Being able to thrive in all areas of life is crucial to achieving success in entrepreneurship.
"All aspects of the business plan are important. The value of thinking through all questions, brainstorming and actually writing down a plan is underestimated." – Abigail Mamo
Which conventional business plan strategies/elements:
i) would you recommend as essentials ..
Abigail: All aspects of the business plan are important. The value of thinking through all questions, brainstorming and actually writing down a plan is underestimated. This is a plan that can be adjusted based on the learning experience and changing market dynamics.
Hannah: Every business needs clients. And to serve said clients you need to have a product/service that answers their needs/desires.  In reality, it's quite simple really but we often get so lost in the glitz and glam and over complicated strategies and tactics. I see this very often with service based professionals such as coaches and consultants. Keep it simple, yet powerful, always. 
Anthea: Have a clear mission and values to go by, know the market you are working in and set realistic targets – short term and long term.
Daniela: Your business plan should reflect your core beliefs and values. Customers and clients are after an authentic service which cannot be offered otherwise.  Study the market and the needs and invest in yourself prior to launching your product/service so then you act from an informed position.
Stephanie: Financial projections serve as a vital tool in clarifying objectives and tracking progress over time. Establishing a clear plan of action is essential for accurately measuring the attainment of your financial goals. With a solid financial plan in place, you can effectively evaluate your performance and make informed adjustments to stay on track.
ii) have discovered are unnecessary ..
Abigail: Today there are many off-the-shelf software options which offer state-of-the-art and affordable solutions. No need to engage professionals from the beginning and likewise setting up a company is very costly and administratively burdensome; try to delay the process via self-employment/partnership. 
Hannah: I discovered that having a website means nothing at all. Mine is currently pulled down in fact and I am still attracting new clients. We often think we need to have all the things and what you really need is a clear message with a clear offer to the right people in the right place/s at the right time. Keep it simple.  
Anthea: Unless you execute, having strategy becomes useless. Therefore set clear time to execute what you plan.
Daniela: Taking on every client that comes for the sake of income. If a client is a mismatch to your values and you have a gut feeling against taking on that client, trust it and do not take on that client. Experience has shown me that it might lead to a situation where the client is draining too much energy and time that could be used elsewhere and this often leads to unsatisfactory results. 
Stephanie: Excessive emphasis on competitors:  Although comprehending competitors and their strengths and weaknesses is crucial, it is effortless to become overwhelmed with excessive specifics. The emphasis in the business plan should be placed on the unique selling proposition and how it distinguishes your business from that of others.
"Treat it as a business from day one or risk getting stuck in 'hobby-land' and friend zones with no boundaries."- Hannah Cremona
If you could only pick one main lesson from your answers to number 2, what would it be?
Abigail: Being your own boss and working to build something that is yours is the best feeling. 
Hannah: To have a business you need to treat it as such from the very start. This applies to the funding and how you manage your finances (oops and ouch!) to your business infrastructure, systems, processes, and policies, to your marketing message and client attraction strategy. Treat it as a business from day one or risk getting stuck in 'hobby-land' and friend zones with no boundaries. 
Anthea: Under promise, over deliver.
Daniela: I think it would be the first lesson since it can feel like people almost 'enjoy' bringing other people down, especially on social media with keyboard critics and trolls. Also competitor jealousy may know no bounds. Entrepreneurs have to take risks and step out of their comfort zones so they need to rise above words and actions that are only intended to break them – and keep going, hard as that may be. 
From all my advice, I mainly hope my daughter registers that she can do anything she dreams of and must never allow anyone to tell her otherwise. During my university years, I was told that I couldn't be a good mother if I had a thriving career…and also that I couldn't be a good lawyer if I had young children! I feel that I have done a good job in both. I have made my fair share of sacrifices and had to choose my priorities and yes I did miss out sometimes. But if I had to go back, I would do it exactly the same because I worked hard for both aspects of me and both aspects of me together make me complete and happy. 
So I hope my daughter knows she should be the only one setting and going after her own narrative and  goals. I hope I will be blessed to be there to support her and witness it all!
Stephanie: One crucial takeaway is the importance of embracing 'the wait' with a mindset of patience and perseverance. Only through such steadfastness can entrepreneurs/businesses achieve growth and evolution.
There you have it.  Some truly inspiring reflections and astute insights.
From nurturing a strong work ethic, encouraging a willingness to keep learning and fostering an understanding of effective communication…to explaining the value of taking calculated risks, teaching the necessity of embracing failure as a stepping stone and cultivating a perseverance mindset, the business lessons we can pass on to our children – as a result of our own endeavours and ventures – go beyond textbooks and conventional classrooms.
At the very least, teaching children about business and entrepreneurship can be a valuable life lesson in itself that will benefit them in later years, helping them navigate their own roadmap, whatever path they choose to take.