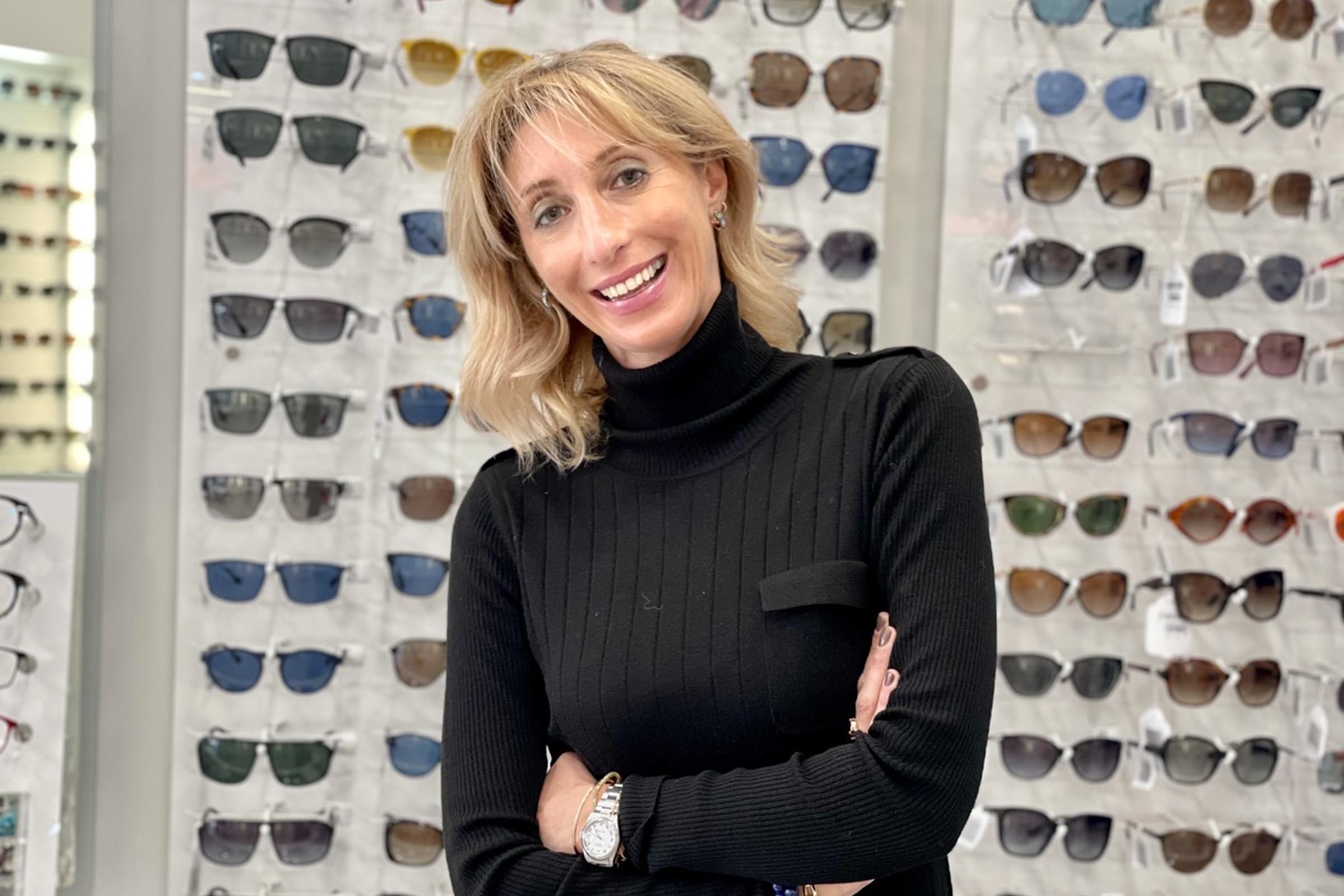 25 Jan

A True Vision – An Interview with Helena Mamo

An interview with Helena Mamo

In today's feature we sit down with co-owner of Eyeland Opticians, Helena Mamo, to talk about her journey in business development with the mission of taking eye-health in Malta to another level.

Helena, more affectionately known as Liggy, takes us through her story and explains where her love for the optical industry came about and the challenges faced operating in the Maltese private sector.

We'll discuss the importance of regularly getting your eyes checked and how we should be doing a lot more to retain optimum eye and vision health in our lives.

Lets dive in ..

Liggy, what motivated you to go into your line of business and how did the Eyeland Opticians journey begin?

I come from a long line of opticians. Eyeland Opticians was founded by my brother, myself and our two cousins, over two decades ago, as one of many projects established in the optical industry. Pioneered by our grandfather, a pharmacist, who ventured into the optical industry over 80 years ago opening an iconic outlet in the heart of Valletta and then taken to another level by our father.

The first Eyeland store was opened in Mosta, which at the time was one of few opticians servicing the Northern area. After ten years in operation, our clients' requests outgrew the shop, which is when we opened another shop at Pama Shopping Village, which fit the bill for our needs.

Can you give us a bit of a background of what the company offers in terms of products and services?

Both our stores have eye testing clinics which are attended by a vast range of Optometrists, Ophthalmologists and also Orthoptists, with the objective of meeting all eye care needs. From an eye test, to more complex issues, like diagnosis of eye conditions, squints and other eye related problems.

On the shop side, we pride ourselves on offering a vast range of high street, branded, designer and luxury optical frames and sunglasses and above all, a highly trained team of professional eye-wear specialists who can prescribe the most apt optical lenses and guide customers accordingly. We give a lot of importance to the customer journey and to fulfilling the specific needs of all types of customers.

What is it that you love about what you do?

As I mentioned earlier, my father is an optician, as was my grandfather so I was born and bred in the industry. I have been lucky enough to experience working in other sectors too, both here and overseas, but my heart lies here, so I naturally ended up working within the sector I know so well.

I particularly like the fact that there is a good mix between the fashion and the medical field, the creative and scientific. My role at Eyeland Opticians is an ancillary one, as my primary career focus is dedicated to Class Optical, a business-to-business operation, co-founded by my father, where I am the Chief Commercial Officer. My focus at Eyeland is related to marketing and sales while my brother is the GM.

How do you position the business in the market?

We endeavor to service all types of customers and their eye care needs. It is important to us that we cater to the specific budgets, whether a student, people just starting a family or their career path, an established professional, or a pensioner. So in truth we work hard to position ourselves across the entire market, albeit this sounds like an unrealistic objective.

We have an unusual formula since we are a brand, 'Eyeland Opticians' that concurrently promotes other brands; be it the eye-wear ones (Rayban, Dior, Prada, Oakley etc) or the optical lens brands (Class optical lenses and Zeiss optical portfolio), or contact lenses (Dailies, J+J Acuvue, Freshlook). In essence, this is a common optical store business model and while complex to manage, it allows us to target a wide audience range.

Does your business face any technological challenges?

Absolutely! The advent of e-commerce is challenging, but an exciting one to address.

We are currently working on developing a new website which we hope over time will bridge the in-store customer journey with the online one, merging some of the services. We consistently aim to adapt to the changes in customer buying habits and needs.

We are working hard to see how we can immerse new technologies into our operations, without interrupting all the energy and training our team undergoes to dispense optical frames and lenses that fit correctly. Ultimately, the only way for this to be done is physically in-store on our clients' faces.

Over the past couple of years, we have shifted the ordering system for optical lenses and eye test appointments to digital. We introduced an online ordering software on tablets and for specifications like the marking of multi-focal lenses and ordering of RayBan and Oakley prescription lenses.

Most recently, we added a smart shopping service, in collaboration with the key brands we carry. This is a dedicated function that allows customers who do not find the frame or sunglasses that they are after, to actually search the full collection of that specific brand on their own portal and without any obligation. We then order the model for them, which will arrive in a few days for them to come and try on.

Do you consider your business to be in the health sector?

Yes, we are classified as selling semi-medical devices. We fall under both the health sector and the fashion accessory one, making it a rare combination which makes it all the more exciting as you bounce between discussing digital lens coatings, to the latest fashion trends of a specific eye-wear brand, to a new contact lens material that is about to be launched.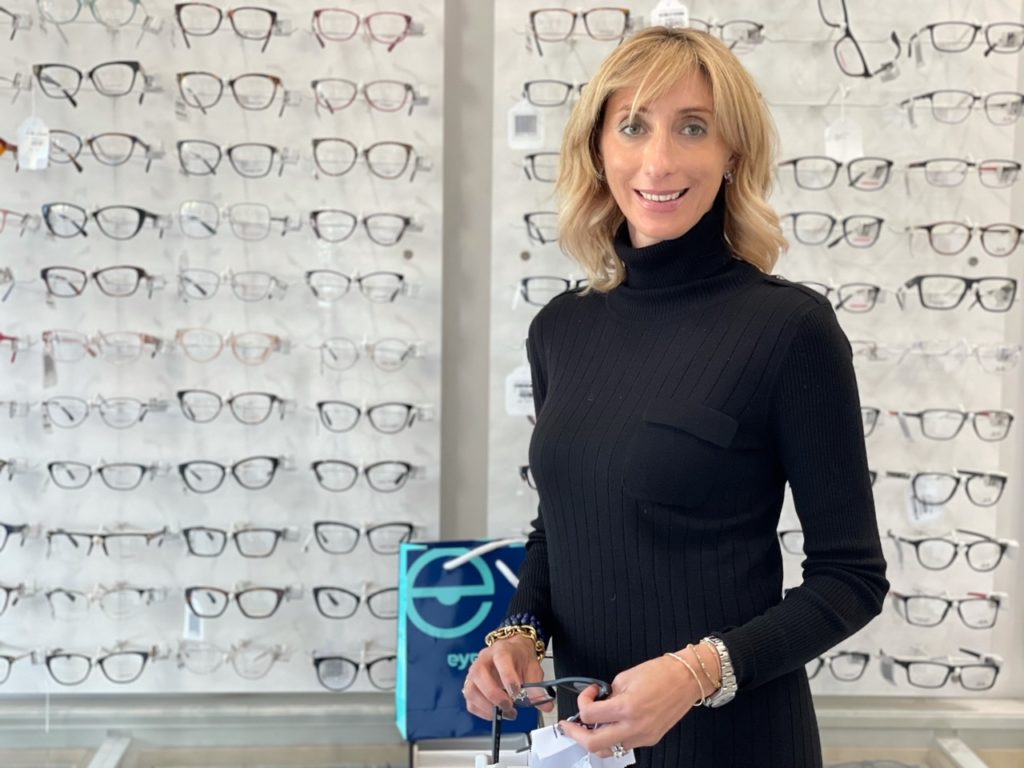 Would you say that getting your eyes checked is something that needs to be done regularly? Has this been somewhat overlooked and why is it so important?
It is advisable to have an eye test at least every two years even if there are no symptoms. This is important not only to assess one's vision and any need for a spectacle correction, but also to assess the overall health of the eyes. In certain cases, such as diabetics, children, or anyone with a family history of any ocular problems such as glaucoma or macular degeneration, it is recommended that eye tests are held more frequently.
Is there a particular age where we should be more diligent with eye checks?
It is important that children's vision is checked from an early age, especially when they start school, to ensure that their eyes are developing normally and that there are no squints or vision problems that can lead to a lazy eye.
Over the age of 40 years, many people start experiencing near vision problems and this can be solved through a number of options such as reading spectacles, varifocal spectacle lenses or even multi-focal contact lenses.
Anyone with a family history of Glaucoma (elevated eye pressure) should also start having regular eye tests over 40.
Over the age of 60, the incidence of other ocular conditions such as cataracts and macular degeneration increases, so again it is advisable that eye tests are held more regularly.
In this day and age where adults and children alike move from one electronic device to another, what solutions do you offer that can help protect and prevent eye damage?
The increased use of digital devices, especially with children, is causing much more eye strain, dryness, tiredness and in certain cases headaches. Nowadays we know that when children spend long periods of time looking at close targets, this can increase the incidence of myopia (short sight). There are, in fact, a number of helpful recommendations that the eye practitioner can advise regarding 'good computer use'.
This can vary from lubricating eye drops, the height and distance from the screen, the amount of time spent looking at the screen and especially spectacles with blue filter lenses or including a specific spectacle prescription when needed.
I've read a lot recently on the damage caused by the over-exposure of artificial blue light on the eyes but also on general well-being, can you elaborate on this for our readers ..
Digital devices emit blue light, which like Ultraviolet and Infra Red is a wavelength of light. Long periods of exposure to blue light can cause eye fatigue and also affect production of melatonin (a hormone that regulates our body clock). Blue screen filters block the blue light emitted from screens. We offer various solutions to combat this, from ready-made screen frames with attractive models for adults and kids alike, or for those with a spectacle prescription, we add a blue coating to their lenses.
Another interesting new product we represent are Zeiss Digital lenses designed for patients in the 25-45 age range who frequently use their mobile phones or tablets for stress-free viewing of digital devices. They are designed for all daywear and ideal for those who suffer from digital eye strain.
And finally, having a family and being active in other businesses as well – how do you manage to balance your time efficiently and effectively?
I see you left the hardest question for the last.
It is definitely not easy and there are many times when I feel like I am not maintaining that balance whereas there are some moments, less often, when I manage the mix perfectly.
I went through phases where I suffered from severe 'mum-guilt' (and have no doubt more is to come), but as time goes by, I realise that the mental stimulation my job provides me with is necessary for me to feel fulfilled and ultimately allows me to accomplish my motherly and wifely role more effectively.
I make it a point to be home when my daughter gets back from school so that I am present for homework and the usual after school extracurricular run, yet it bothers her that my phone is an extension of my hand. I do hope that I am setting a good example to her in terms of having a solid work ethic, being responsible and working hard towards your goals.  I also hope that I am giving her a good example of what women can achieve.  Of course, sometimes, my husband would be happier if we had more varied and exciting meals at dinner time, but I doubt this would be the case even if I didn't work as cooking is not my strong point.
Whilst thanking Liggy for her time, we would like to applaud her for all her achievements and we wish her the best of luck in all her future business endeavors.
You can find Eyeland Opticians at PAMA shopping mall or Main Street, Mosta. To keep up with their products and the services they offer or book and eyetest; follow them here on Facebook and Instagram.